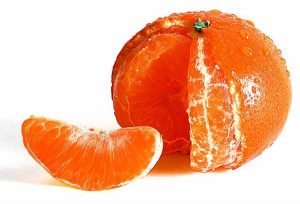 Refined and dramatic Tangerine Tango hue is one of gorgeous and glamorous color trends in 2012. Deep orange color tone is variant, inspired by colorful warm sunsets and juicy citrus fruits. Tangerine Tango combines the dynamic power of red color with the warmth and joy of yellow color, creating beautiful interior decorating ideas that radiate happiness and energy.
Reddish-orange color shades became more popular in recent years. Designers and customers like bright and warm orange interior decorating ideas and products in orange colors. Many fashion designers have introduced deep orange color in their collections for 2012 also.
Reddish-orange interior decorating ideas will create one of wonderful color trends in 2012, that are inspired by natural rich colors.
Beautiful deep orange color shades, sunset inspiration
Deep orange color shades are associated with autumn color palette. Modern interior decorating with orange home furnishings, latest wallpaper patterns and interior paint colors, will feel great in rainy autumn and cold winter.
Inspired by picturesque sunsets, rich orange color shades will add romantic mood to modern interior decorating in spring. Juicy orange home furnishings, wallpaper patterns and interior paint colors will beautify rooms in summer.
Deep orange paint colors for kids room decorating
Tangerines and oranges are traditional gifts for Chinese New Year. The word 'tangerine' sounds like luck. Tangerine Tango orange color hue, that Pantone selected for 2012, symbolize good time and success.
Bathroom decorating ideas, cheerful orange interior paint and accessories
Orange color for bedroom decorating in Moroccan style
Rich reddish-orange color is a lucky color. Tangerine Tango orange color hue is bright and festive, perfect for warm, joyful and sensual interior decorating ideas. Deep orange color hue will improve mood and add passion to warm and cozy interior decorating in 2012.
Reddish orange color of tangerine
Pillows and blankets, tableware and small room accessories, reddish-orange wallpaper and interior paint colors will add romantic flavor and jazz up home interiors.
Reddish-orange table decoration in Moroccan style
Orange colors for table decoration in fall
Tangerine Tango orange color hue is a way to transform rooms, painting walls or decorating with orange paint color, creating cheerful and stylish home interiors.
Deep orange color for living room furnishings
Orange interior decorating ideas will bring more energy into homes and attract positive changes. Orange home furnishings, latest wallpaper patterns and interior paint colors are a nice way to add love and drama to modern interior decorating.
Interior decorating color trends, pink paint colors for walls
Modern interior decorating color trends, decorative fabrics
Tangerines and mandarins are basically the same things, but people in the trade refer to the citrus fruits in deep reddish-orange color as tangerines. Extremely juicy and sweet, tangerine orange color are perfect for warm and comfortable interior decorating ideas.
Posted: 20.12.2011 by Decor4all