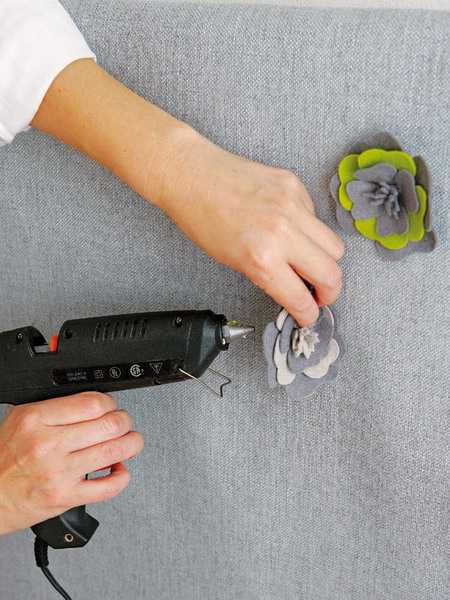 Upholstered headboard decorating with colorful felt flowers

A bed headboard decorated with felt fabric flowers looks romantic and unique, ideal for creative, inexpensive and modern bedroom decorating. The upholstered bed headboard with colorful and beautiful flowers has an aesthetic appeal, adding gorgeous design and fresh feel to your bedroom spring decorating.
This simple and charming home decorations are easy to make of felt fabrics. They beautify your bedroom decor in elegant and romantic style. bringing fantastic texture and your favorite color combination into interior decorating. If your bed does not have a headboard, adding this element to interior decorating is a great idea. If your headboard is old or stained, decorative flowers that hide stains are a nice alternative to buying a new headboard.
Upholstered bed headboards can be personalized and styled with felt fabric flowers, creating ambient creatives that make interior decorating beautiful and comfortable. This bed headboard with fabric flowers provides real comfort and add to modern bedroom appeal. You can enjoy watching your favorite channels by leaning against the comfort of these headboards.
Decorating a bed headboard with felt fabric flowers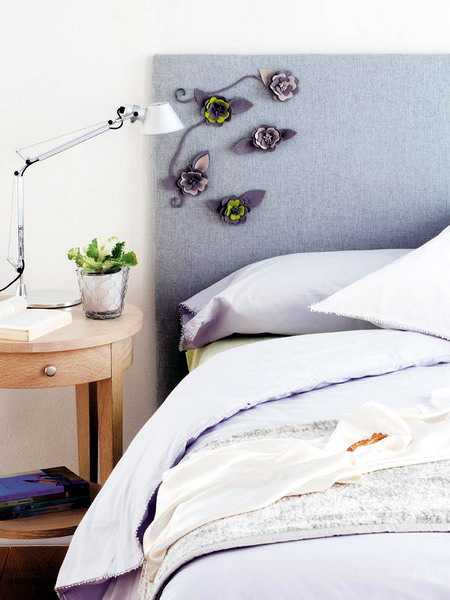 Any upholstered bed headboards can be decorated with felt fabric flowers, giving a splash of color  to interior decorating and personalizing room decor. Any headboard, in any size or style looks gorgeous with flower designs, creating a spectacular centerpiece for interior decorating.
The felt fabric flowers are easy to make and fix on a headboard. A nice craft project will change the way your bed looks in no time. You can use fabric flowers for decorating your existing upholstered bed, or remove the upholstery fabric, clean it or replace with new, and then decorated your bed with flowers.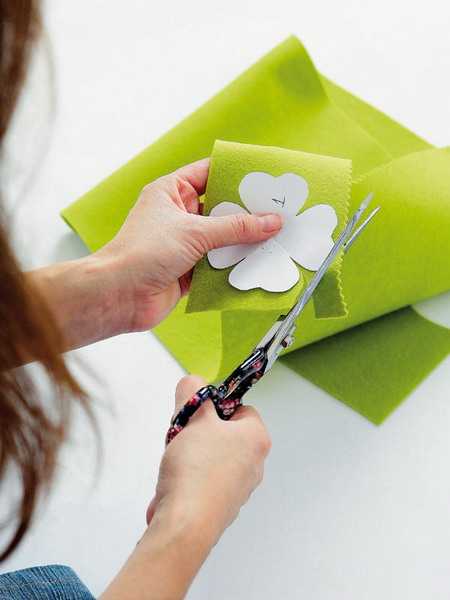 You can add colorful fabric flowers to your bed headboard upholstery fabric in solid color, or select matching color shades to compliment the existing upholstery fabric, creating beautiful, soft and comfortable decoration that improve the way your bed looks and allows to enjoy its comfortable headboard.
Felt fabric for interior decorating
Stylish decorative accessories blending wool felt fabrics into modern interior decorating ideas
Felt cushions for stools and garden benches, crafts for spring home decorating
10 modern and simple wall decoration ideas with fabric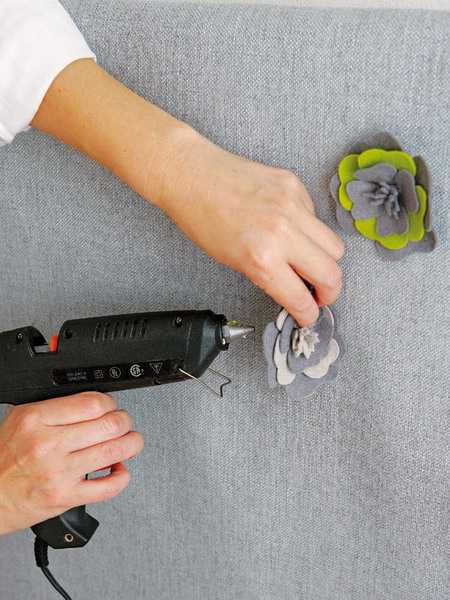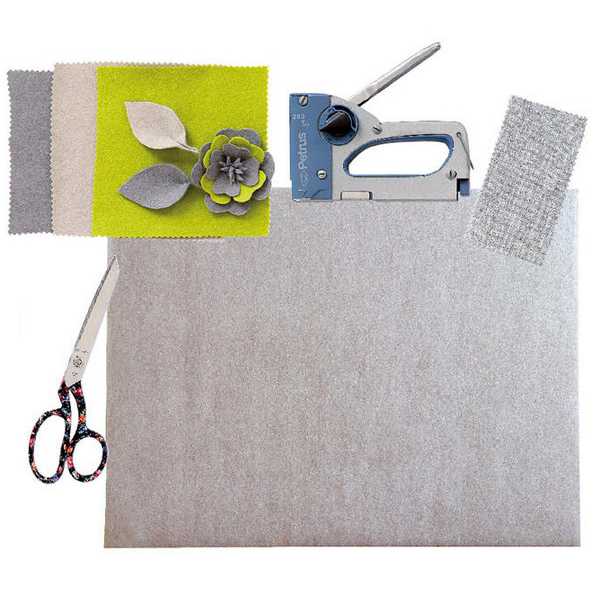 Posted: 27.04.2013 by Decor4all