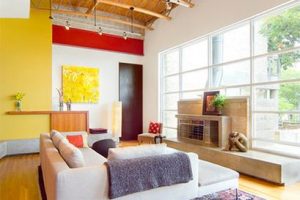 Modern interior decorating with sunny yellow color shades, golden yellow and light yellow hues looks bright, sunny and warm. Beautiful yellow color shades are perfect choices to create a cheerful mood and bring positive atmosphere into room decor. Using various shades of yellow color, you can…

Comfortable Tuscan colors, warm yellow-red bedroom decorating ideas, inspired by beautiful wine country sunsets, and various textures create welcoming and cozy Tuscan bedroom designs.

White and yellow cream room paint colors work well with brown color shades, creating welcoming and light interior design, and offering warm and cozy room decorating ideas.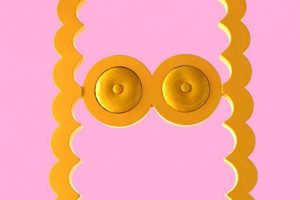 Unique furniture set from 56th Studio are incredible and bright. Simpsons chair set looks bold, humorous and playful. Unique furniture design ideas are innovative and entertaining, making kids and adults smile and talk about popular characters that inspired these designer chairs in optimistic and sunny yellow…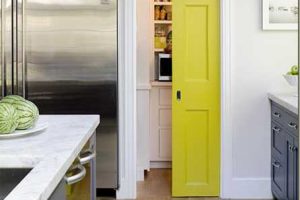 Bright yellow color is a great choice for giving a fresh touch to elegant kitchen decorating in neutral gray color. Yellow color and dark gray tones creates a bold color combinations that makes an impression. Gray color shades are wonderful and timeless. With yellow color accents…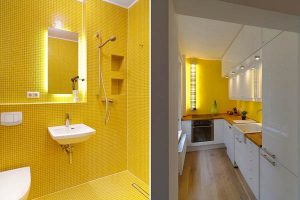 White decorating with yellow color accents and space saving contemporary apartment ideas from German architect Gerd Streng  are sunny, comfortable and optimistic. Stair Case Study House 01 design is a concept of modern house that celebrates strong color contrasts created with crispy white and yellow color…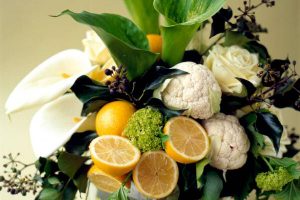 Beautiful floral arrangements make perfect table centerpieces, home decorations and gifts. No matter what the occasion is, a colorful floral arrangement with lemons will fill the room with aroma and beauty, express your feelings in a special ways and create striking and unique dining table decor….
Christmas decorating with lemons looks bright and warm. Yellow color of lemons enhance the natural beauty and elegant simplicity of Christmas decorating ideas. Lemons are perfect fruits for festive and colorful holiday decor. Decor4all shares ideas for beautiful Christmas decorating with lemon yellow color. Warm yellow…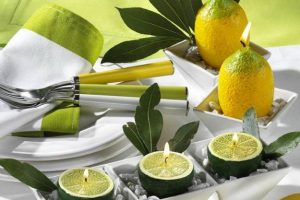 Table decorating with bright yellow and green color combinations inspired by lemons, limes and leaves, look striking, festive and unforgettable. Table decor ideas that blend lemons, limes, green leaves with white tablecloth, napkins and plates are easy, but beautiful and elegant. Decor4all shares creative and modern…