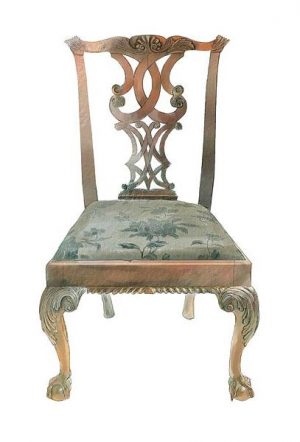 The Chippendale interior decorating style of 1750s-1780s offers gorgeous carved wood furniture pieces that are great for beautiful, expensive and modern room decor in vintage style. The Chippendale interior design style was influenced by the Chinese style, Gothic and Georgian styles.
The Rococo interior decorating style added open carved backs to Chippendale furniture. The rococo motifs of Louis XV style is one of major influences in Chippendale interior decorating and furniture design, blending French chic into room decor in accordance with English taste. French chairs in Louis XV style with their beautiful upholstered backs was transformed into English Chippendale furniture pieces with gorgeous carved mahogany wood backs.
The Chinese furniture design style added the shapes and curvy lines of a pagoda roof to chairs backs. Unique Chippendale furniture pieces can have fretwork on chair backs that copy elegant Chinese furniture designs of the period. The Gothic style influenced Chippendale furniture design adding Gothic motifs, like pointed arch shapes inspired by Gothic style cathedral designs.
Chippendale furniture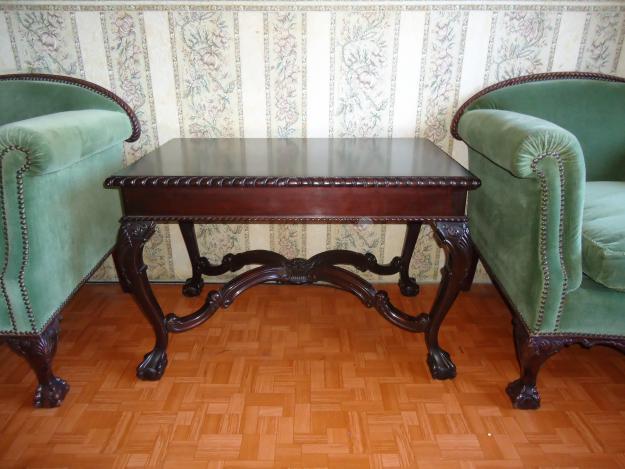 The curved open pediment top is a distinct motif of Chippendale furniture design. The Chippendale clock motif is often used in tall grandfather's clocks. The open pediment design is the influence of the Queen Anne furniture design period and a distinct motif of  English Chippendale furniture design style.
Chairs crafted by Thomas Chippendale are dazzling examples of quality wood furniture and offer beautiful antique furniture pieces for exclusive interior decorating in vintage style. Chippendale furniture design style can be recognized by ball and claw and ladder backs, that define one of the most celebrated chairs in the world.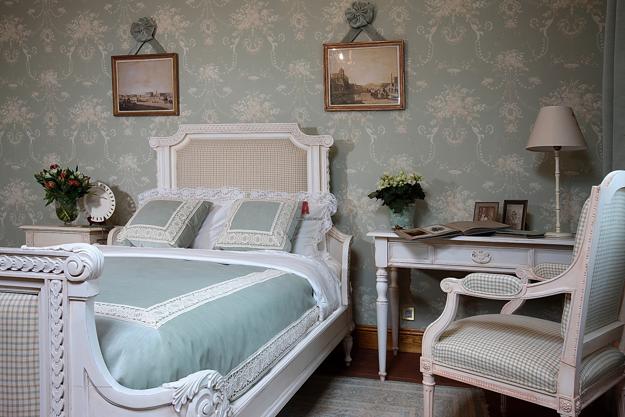 Wood furniture design motifs in Chippendale style
Anything made by Thomas Chippendale workshop in England, mostly wood furniture, defines the Chippendale style. American Chippendale furniture style refers to wood furniture made in Philadelphia and blended the Rococo, Chinese, Gothic and Neoclassical styles into fabulous furniture design with hand carved wood elements and attractive motifs, – shells, lions, masques, eggs, darts and scrolls.
Neoclassic bedroom decorating ideas blending neutral colors and lace
20 modern bedroom ideas in classic style, beautiful wallpapers and bedroom furniture
Mahogany wood was a preferred choice for making carved wood furniture in the Chippendale style. Solid wood furniture with hand carved motifs look stunning and luxurious. There are basic Chippendale furniture design motifs – lion's paw, ball and claw, the late Chippendale, the Marlborough, the club and the spade. Early Chippendale furniture featured the cabriole leg design which is a serpentine style ending with a lion's paw, ball and claw or the club. The late Chippendale, Marlborough and spade were straight legs and appeared later in the period.
Chippendale chair back designs
The chair back designs are unique parts of Chippendale chairs that defines the Chippendale style. Upholstered, rail backs, ladder backs, rung back, splat backs, carved backs, ribband backs, which are carved to look like bow, – all Chippendale chair back designs made in the 18th century required expert craftsmen and were very time-consuming and expensive.
Modern interior design in Louis XV style, luxurious room decorating ideas
Modern chaise lounge chaise, Recamier for chic room decor in classic French style
These antique chairs are amazing, rare and precious. Repairs and replacement lower the value of these unique furniture pieces. Just very few ribband back chairs survived from the 18th century. You can recognize modern Chippendale furniture reproductions from the real antique chairs by looking closely at the carving. If it is uniform in depth and symmetrical, the chairs are modern reproductions. Antique Chippendale furniture pieces were hand carved which is irregular in depth and never exactly symmetrical because it is impossible for even a highly skilled artisan to achieve the perfect symmetry.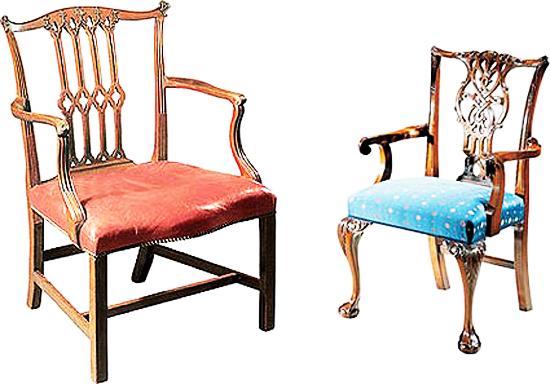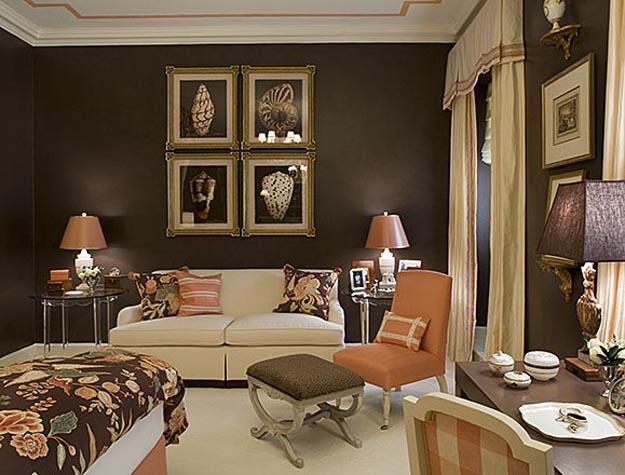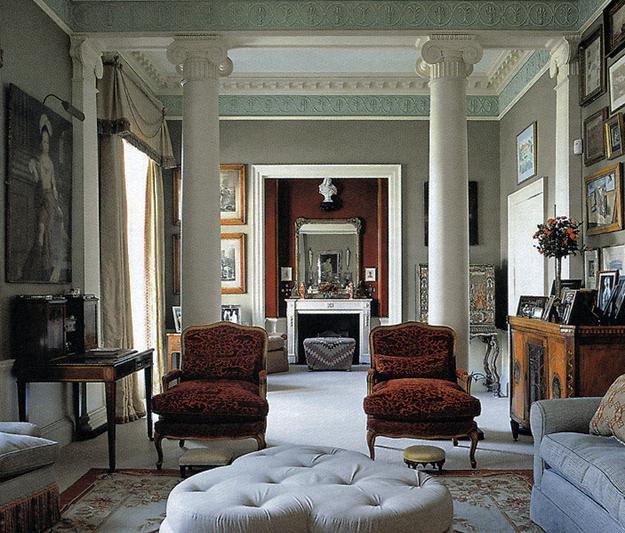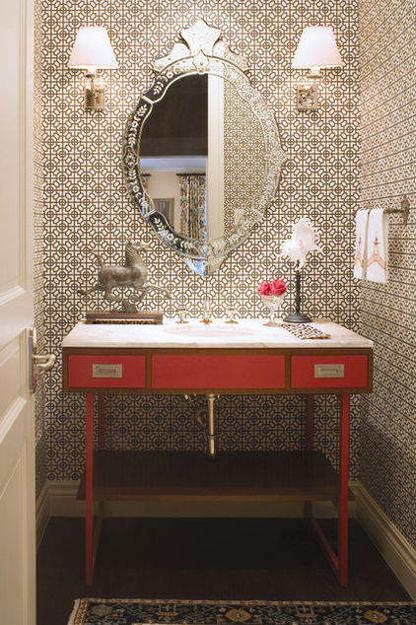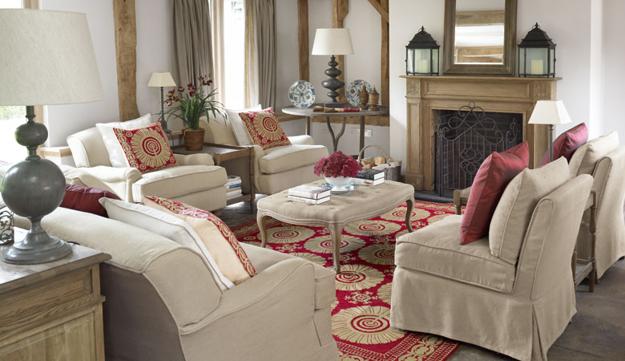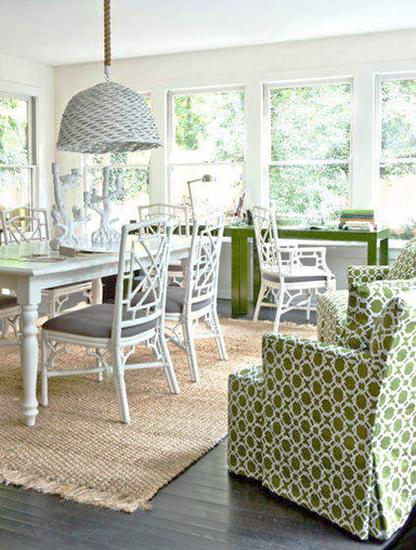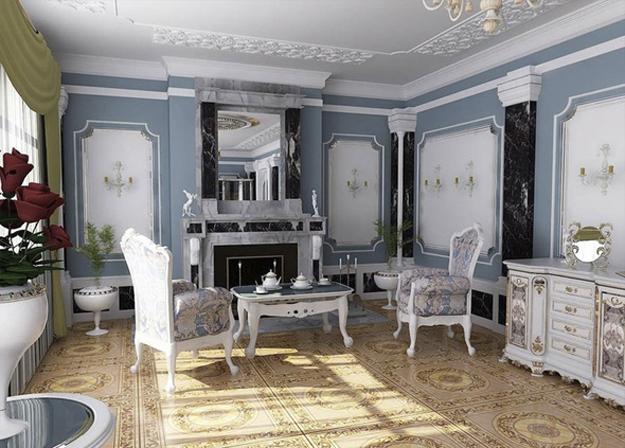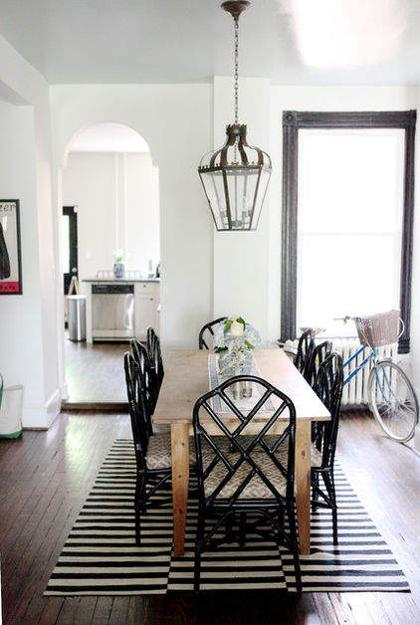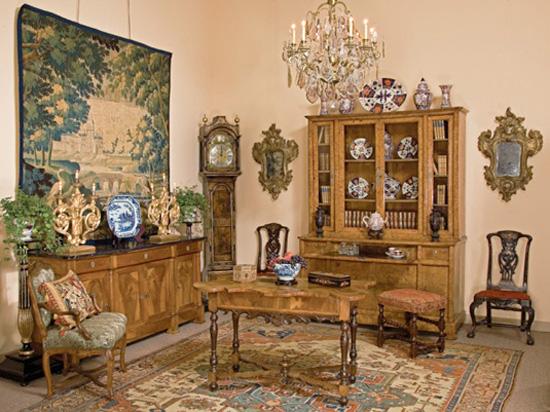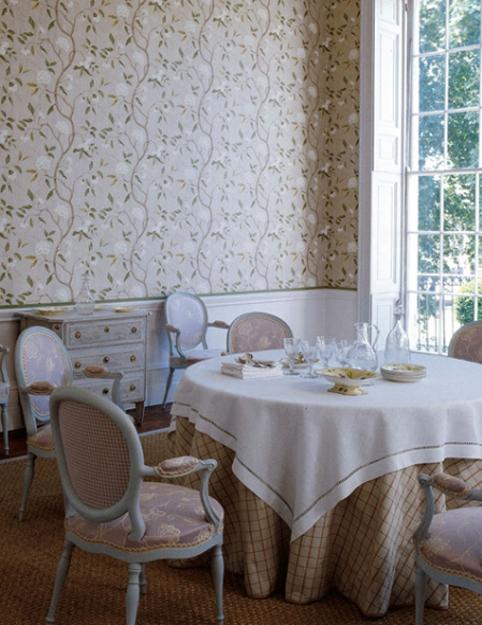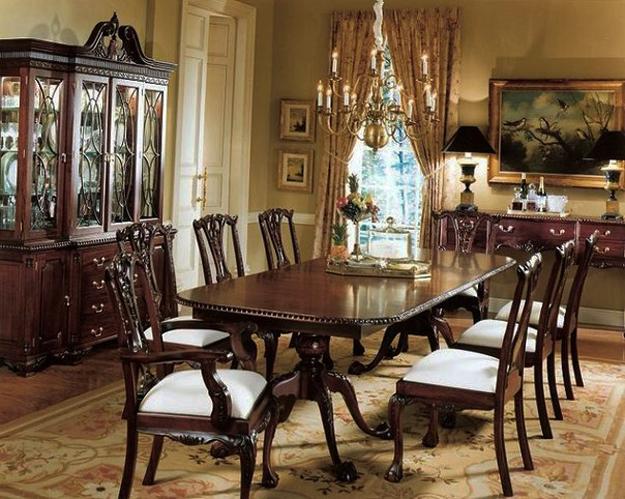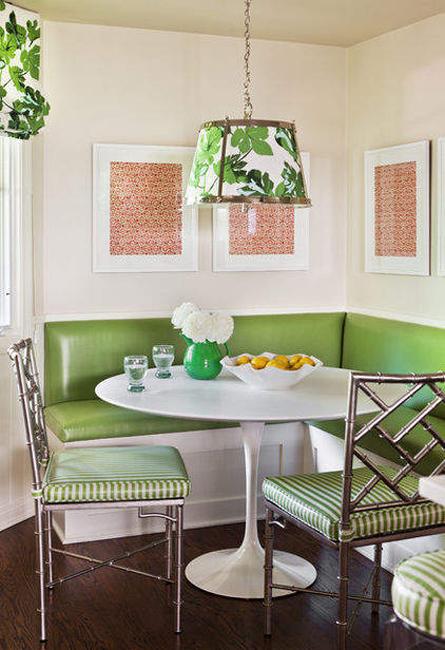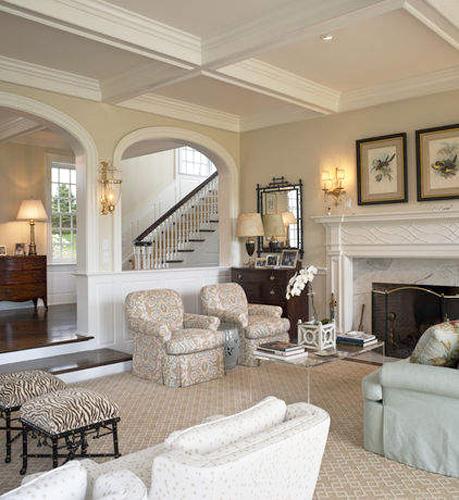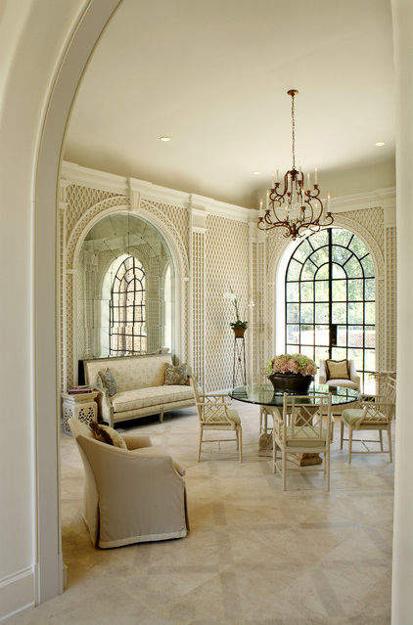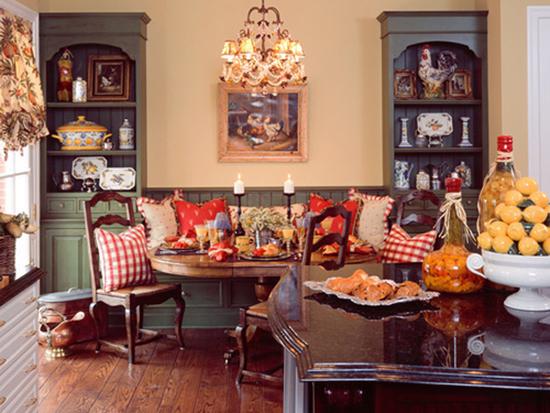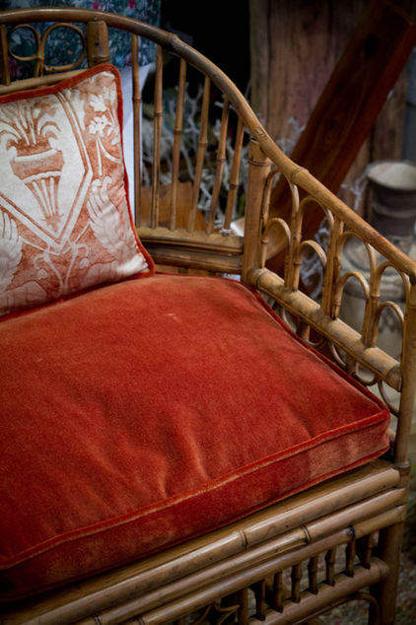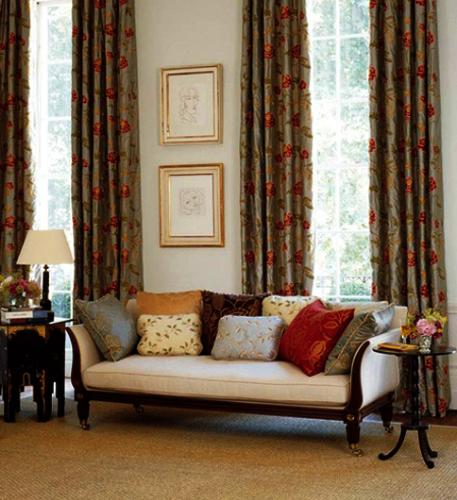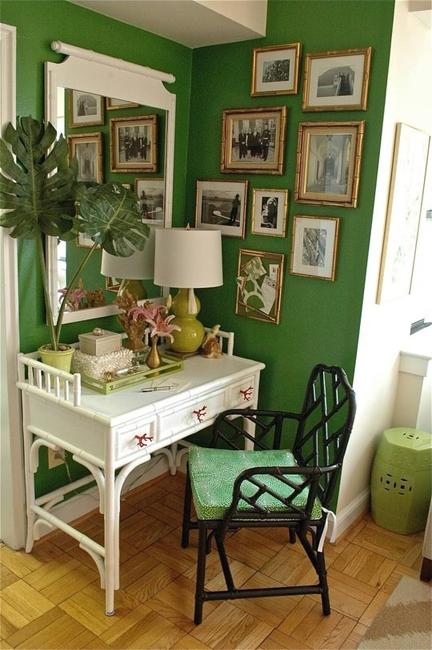 Posted: 05.06.2013 by Decor4all