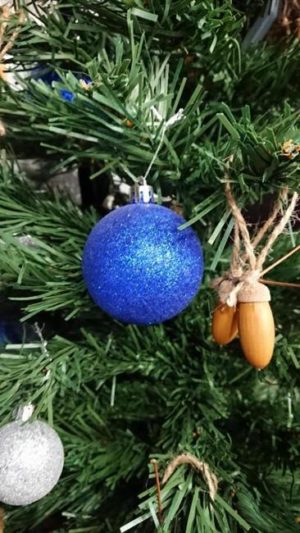 Making eco-friendly Christmas decorations with natural materials is a great way to get into the holiday spirit. There are many different types and styles of handmade Christmas decorations to make, and acorn ornaments are among them. Here are some craft ideas to get inspired. You can steal the look or create unique accents that will work the best for your Christmas tree and home decorating. Also, there are plenty of easy craft ideas and eco-friendly handmade holiday decorations you can design with natural materials you likely have on hand.
Acorn ornaments are a great way to get your whole family involved in Green Christmas decorating for the eco-friendly holidays. Kids and adults love nutty Christmas crafts. Unique and eco-friendly, handmade Christmas decorations are a fun way to enjoy quality times together.
Acorn crafts, fall decorating accents
DIY design ideas for beautiful wreaths
Acorn crafts, handmade Christmas decorations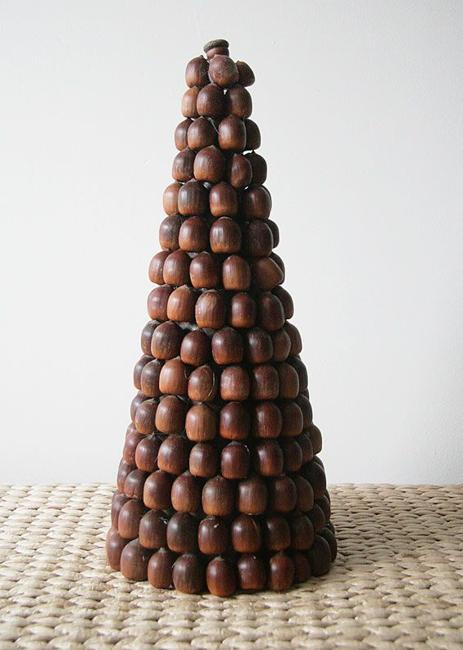 Acorn Christmas tree
One of the quick Christmas decorations to make at home is a small acorn Christmas tree. The only materials you need are glue, a Styrofoam cone, acorns, and any small decorations you like to put on your tabletop tree. All you have to do is collect acorns and start gluing them to the Styrofoam cone. You can paint acorns vibrant colors and decrease their sizes from the bottom to the top. Once you covered the Styrofoam cone with acorns, decorate your miniature Christmas tree the way you like.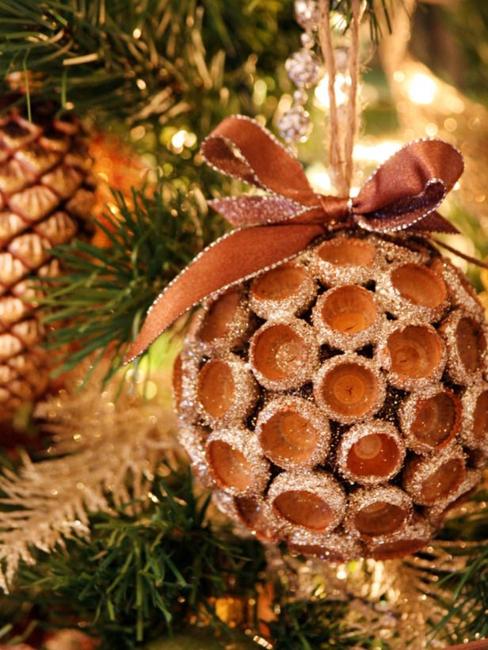 Acorn Christmas tree decorations and garlands
It is easy to turn acorns into cute garlands and Christmas tree decorations. Little Christmas critters and brightly painted acorns, or shimmering acorns in silver and golden colors make beautiful handmade ornaments and Christmas garlands.
Simple fall crafts and home decorating ideas
Christmas crafts, paper snowflake decorations
Handmade snowmen, Christmas decorations
File the point off the top of an acorn or another small nut and glue it onto the flattened area. Use paint or markers to create a face for your winter holiday decorations and dress the creatures with cloth scraps. You can make lots of decorations for your fireplace, door wreaths, window garlands, winter branches, and Christmas trees.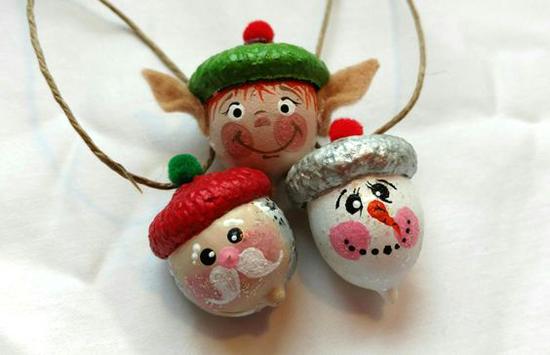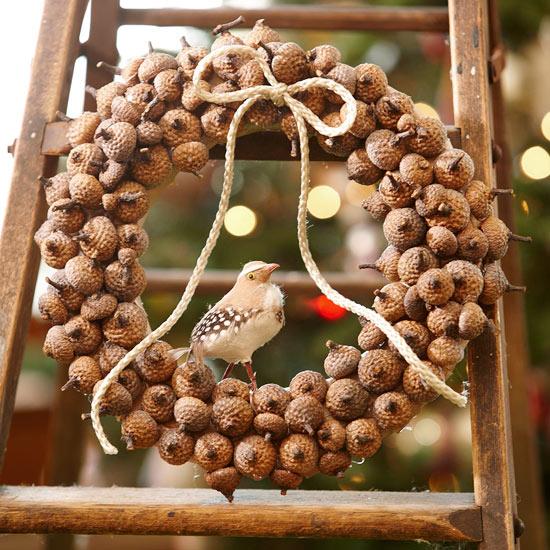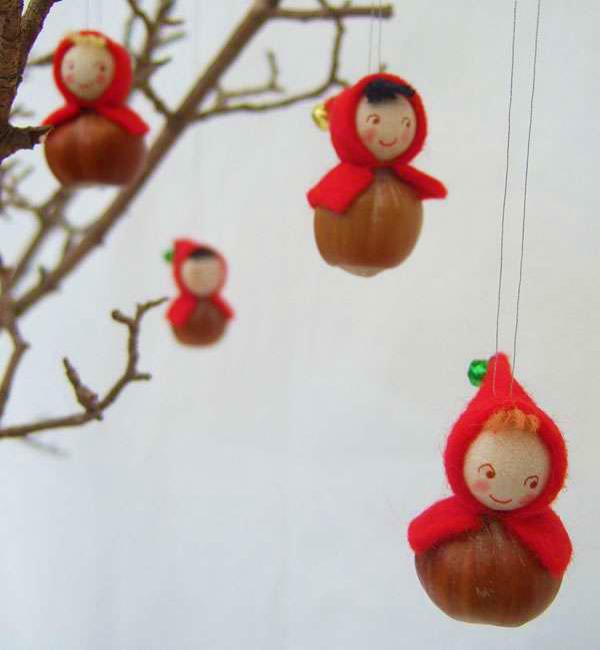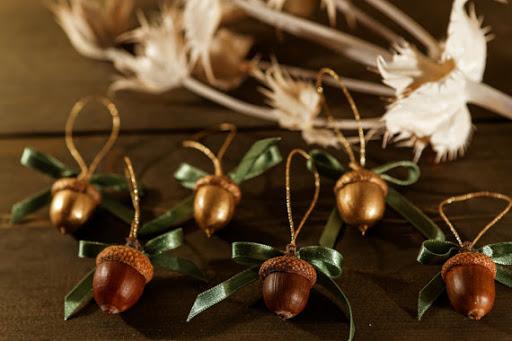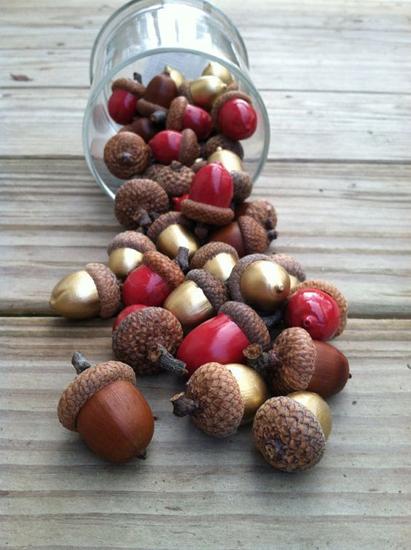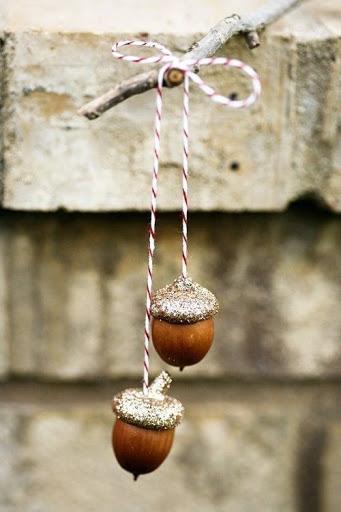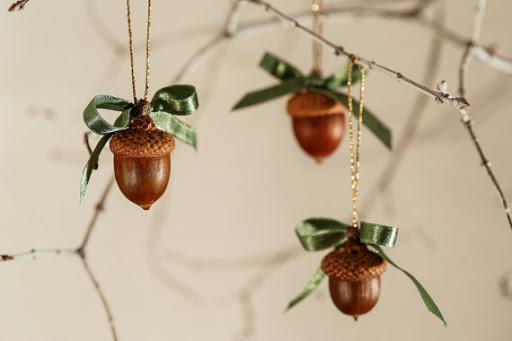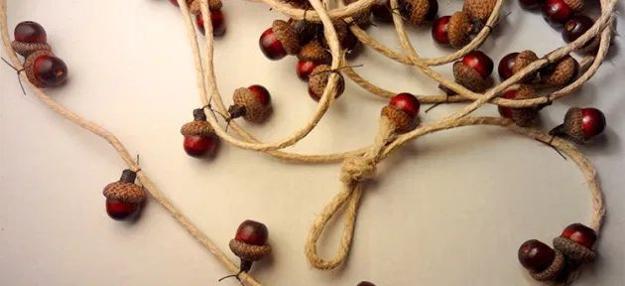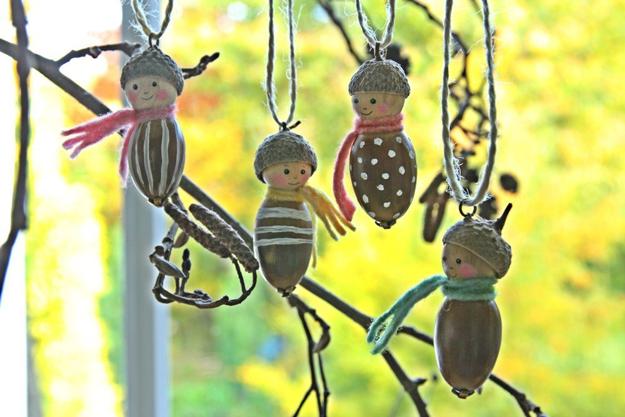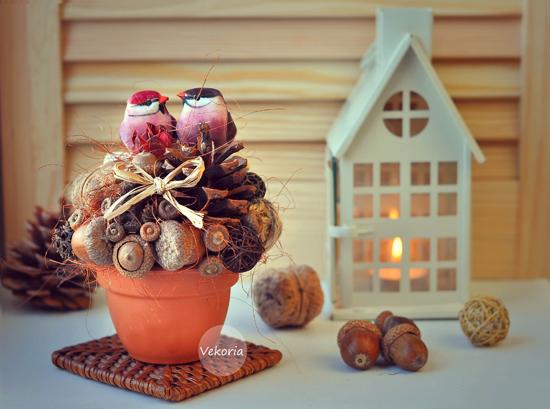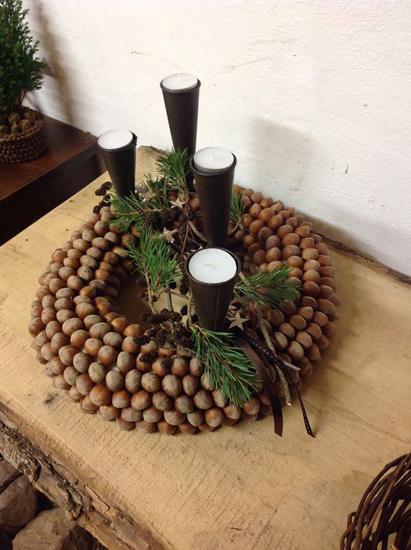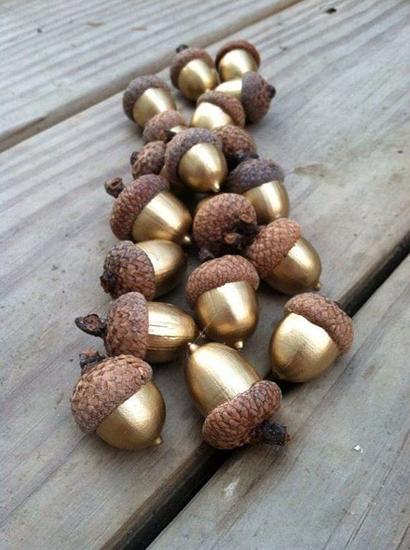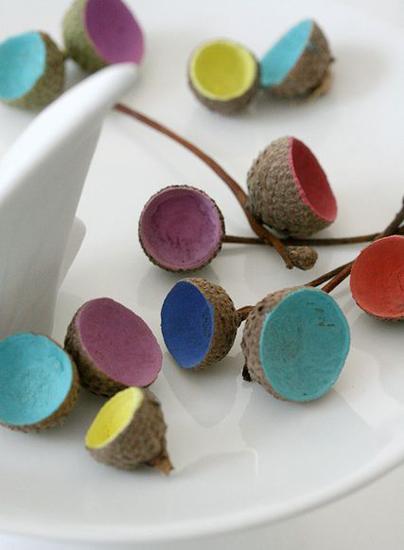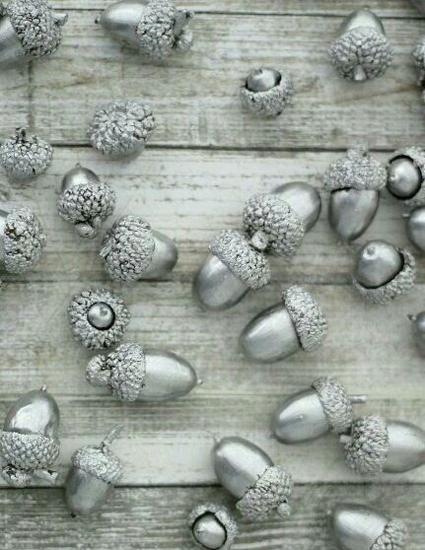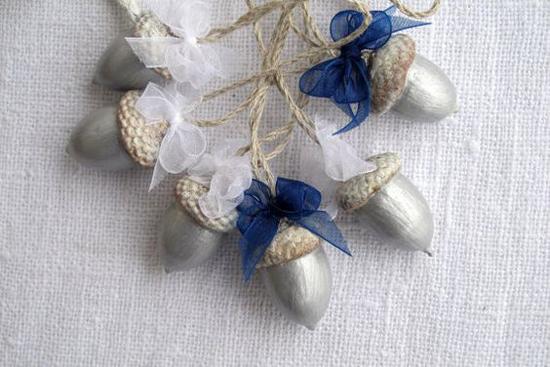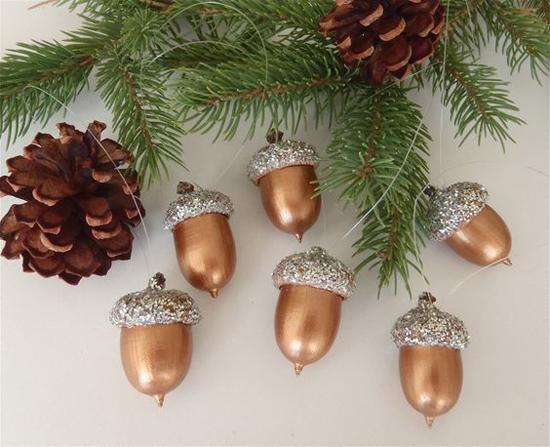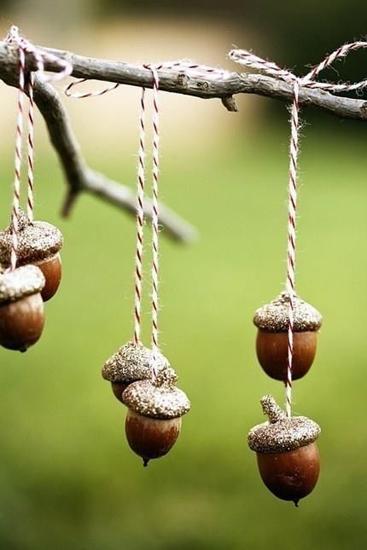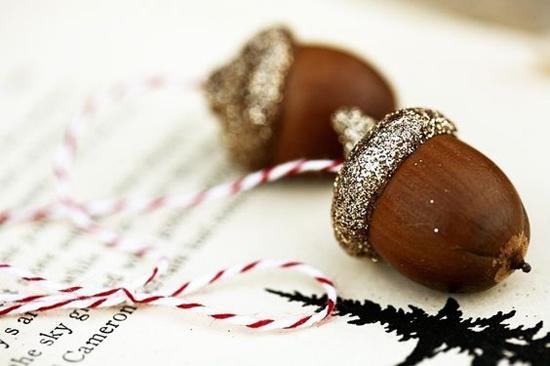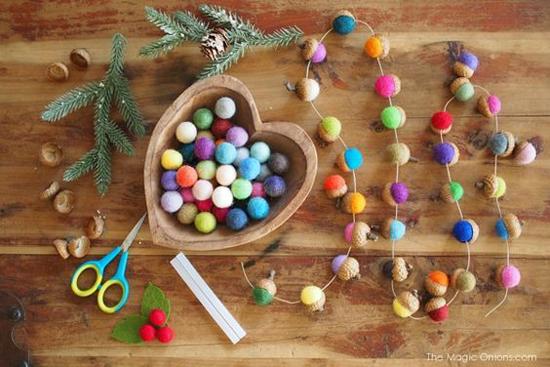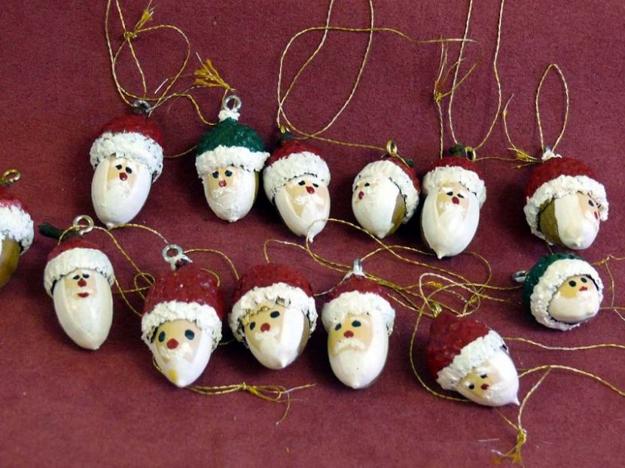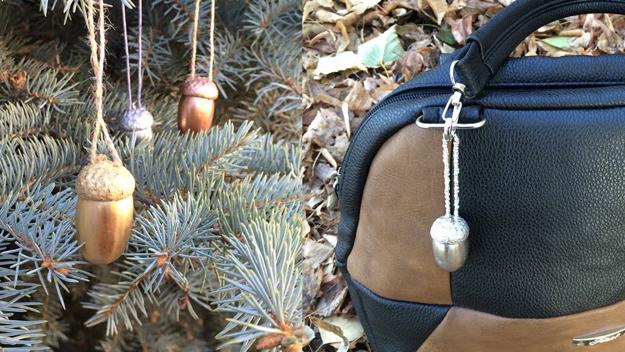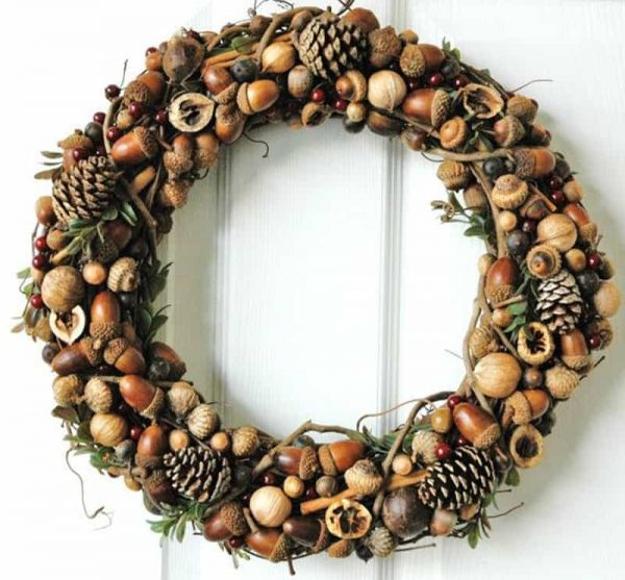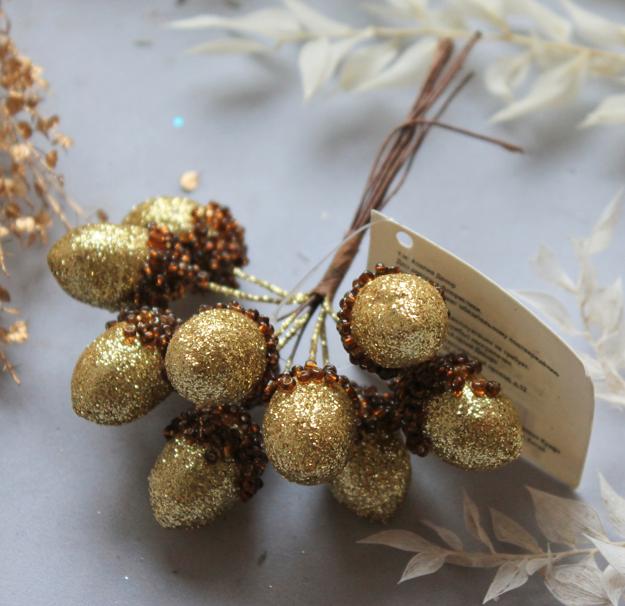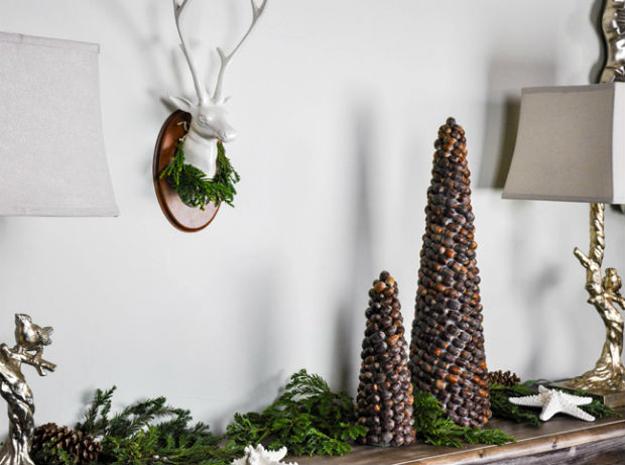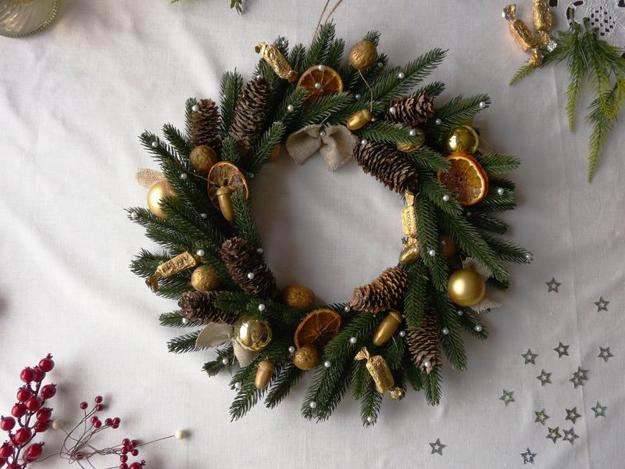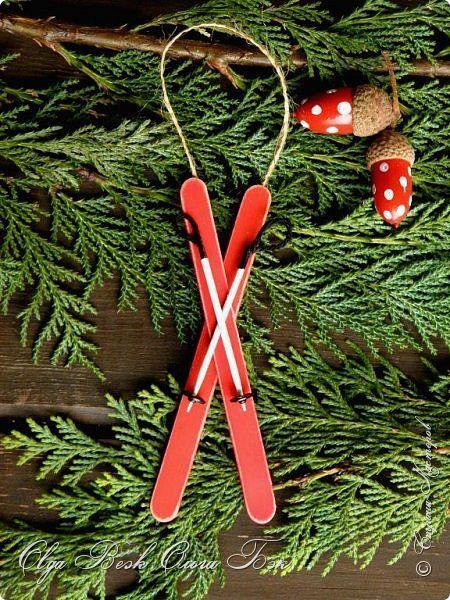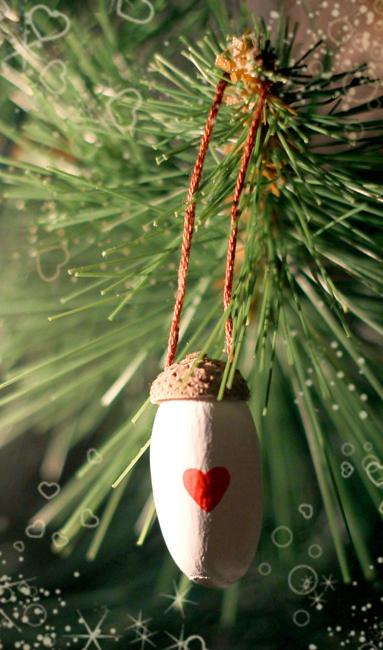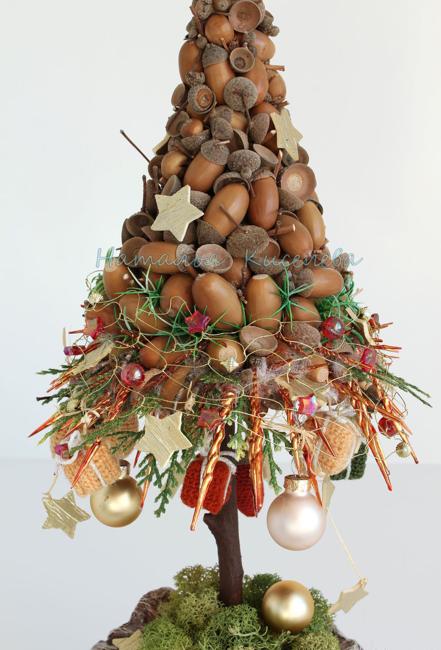 Posted: 02.07.2022 by Decor4all