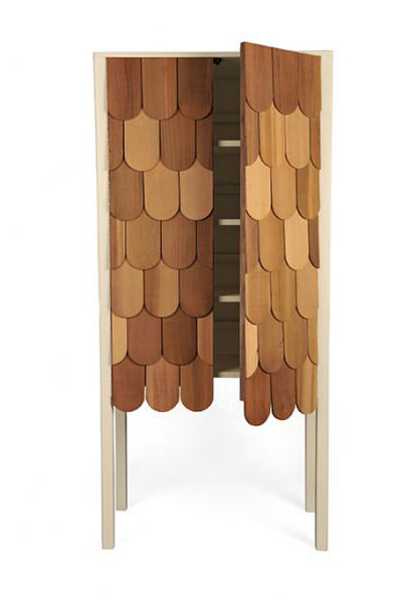 Unique furniture design ideas, wooden cabinet with shingles

This Shingles cabinet by Field Day look dressed up and unusual, demonstrating a creative furniture design and a classy form. Shingles is a handmade wooden cabinet that is covered in cedar shingles. It features a traditional wooden frame, which is available in two colors, natural wood and yellow. The frame is made of maple wood.
Re-purposing common house exterior material and attractively using it for modern furniture design is an interesting and exciting idea. Shingles cabinet from Stilsucht looks cute and familiar, and very fresh and innovative at the same time.
The wooden cabinet design is the work of designers at Field Day, www.field-day.net/ They add four shelves to the wooden fame and covered it in fancy-cut Western Red Cedar shingles to bring this gorgeous and surprising look.
Unique furniture from 56thStudio, Simpsons Chair set
Giant Sleeping Cat couch, unique furniture and large pillow by Unhold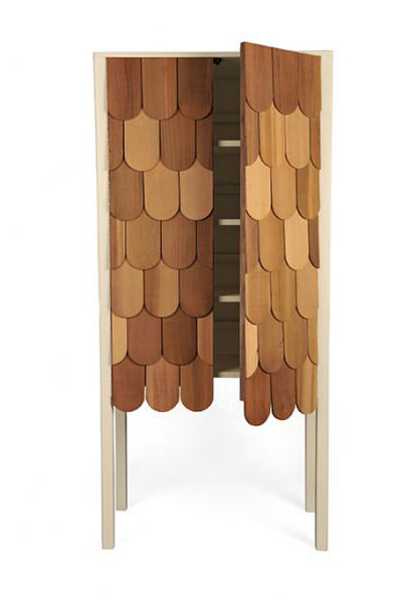 The natural variance in the shingles gives the piece depth and rustic feel, while maintaining a warmth that seems to shimmer. This refined yet rustic furniture design is handmade using traditional joinery. The unusual cabinets have a considerable height of 72 inches (182 centimeters), turning them into a prominent feature of any room they are placed in.
Almost neutral colors and classy shape allow the cabinets to be attractively integrated in existing interior design. Almost every room, from traditional to contemporary interiors, can benefit from this elegant wooden cabinet decorated with cedar shingles, but rustic home decor accessories would look especially gorgeous on this cabinet top.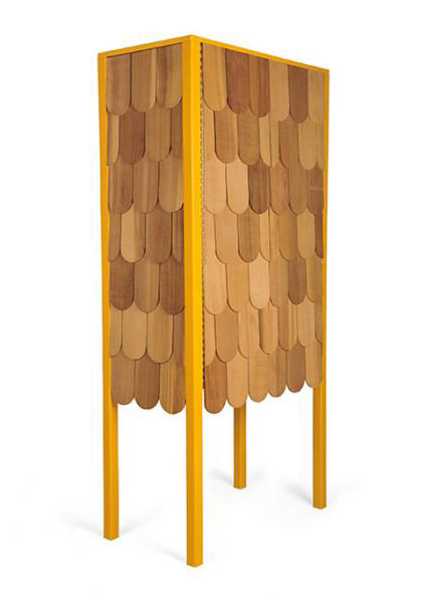 Re-purposing shingles for modern furniture design gives these cabinets playful appearance and inspire diy furniture decoration projects with this beautiful material.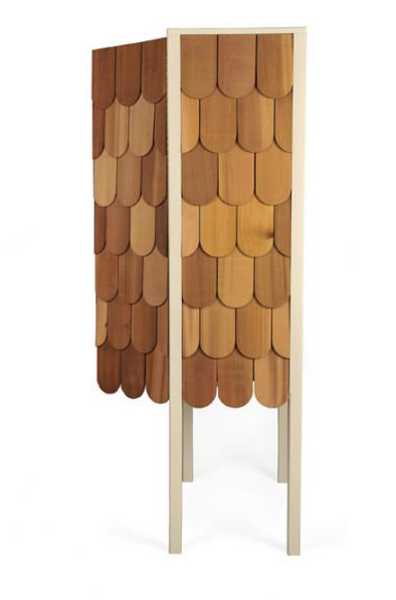 Posted: 10.11.2013 by Decor4all