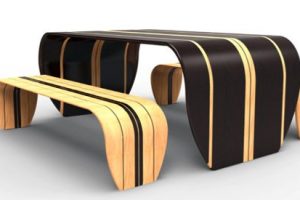 Surfing decorating theme brings adventurous mood into modern furniture design. Surf-ace table and benches by English design studio Duffy London translate the visual language into functional dining furniture. Made of beautiful balsa wood surfboards are transformed into dining furniture, emphasizing the aesthetic and fine forms. The…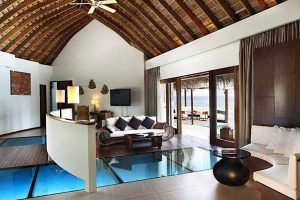 Tropical home decorating ideas are about open spaces that connect interior design with natural surroundings. Inspired by luxurious villas of Maldives W Retreat & Spa, tropical home decorating ideas may include dark wood furniture, combined with white decorative fabrics and bedding, exotic home decorations and attractive…
Luxurious home interiors in classic style are spectacular and seducing. Classic style creates beautiful interior decorating, which can turn even a small apartment into chic living space that reminds rooms in European palaces. Comfortable and beautiful interior decorating is perfect for creating inviting and stylish homes….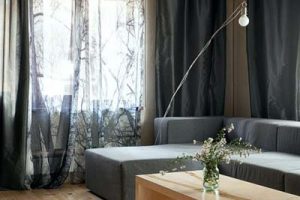 Modern house design projects by Yuri Ryntovt surprise and delight. Attractive architectural interiors and decor create interesting and functional living spaces, offering beautiful and unique contemporary homes in Ukraine. This modern house is located in Kharkiv region and built among trees and perennial grasses. Unusual house…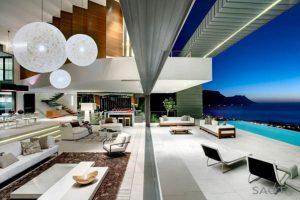 Modern house design and gorgeous interior decorating ideas make Nettlton 199 house in Cape Town a true retreat. Designed by SAOTA and OKHA Interiors, this modern house in South Africa offers beautiful and luxurious home interiors with comfortable, soft and relaxing room decor, perfect for peaceful…

Modern wallpaper design offers fabulous wall decorating ideas with bare tree branches wallpaper patterns in neutral colors that are perfect for interior design in eco style.

White and yellow cream room paint colors work well with brown color shades, creating welcoming and light interior design, and offering warm and cozy room decorating ideas.

Elegant gray color schemes, functional bathroom accessories and simple decorating ideas create comfortable masculine bathroom interior that feels tranquil and relaxing.

Decorating with white and gray colors are one of modern interior trends that offers elegant style, airy and light gray-white color combination and French interior decorating ideas.