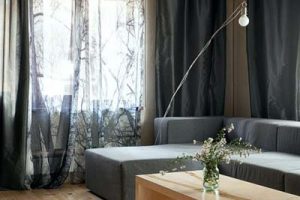 Modern house design projects by Yuri Ryntovt surprise and delight. Attractive architectural interiors and decor create interesting and functional living spaces, offering beautiful and unique contemporary homes in Ukraine. This modern house is located in Kharkiv region and built among trees and perennial grasses. Unusual house…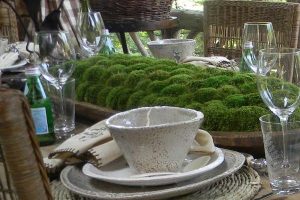 Beautiful porch, handmade wood furniture and attractive table decoration ideas in rustic style add charming accents to a cottage or hunting lodge, creating a pleasant place to enjoy the natural landscape, fresh air, delicious meals and drinks. A hunting lodge or rustic wood cabin with an…

Decorating with white and gray colors are one of modern interior trends that offers elegant style, airy and light gray-white color combination and French interior decorating ideas.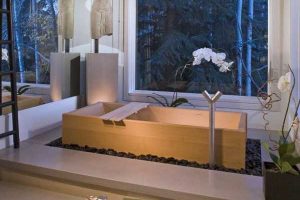 Japanese bathroom decorating ideas are about creating pleasant environment for relaxation. A soaking tub is a main element of Japanese bathroom decorating in practical and elegant minimalist style. Japanese have enjoyed the benefits of a soaking tub for centuries. Traditionally Japanese people wash their bodies outside…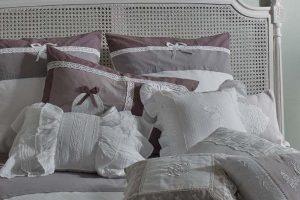 Classic bedroom decorating ideas that blend white paint colors and furnishings with a touch of gray color create elegant, fresh and cool room decor. Green plants in white containers look gorgeous with white decorating accessories and wicker baskets, creating a fabulous, light and breezy bedroom color…

White and yellow cream room paint colors work well with brown color shades, creating welcoming and light interior design, and offering warm and cozy room decorating ideas.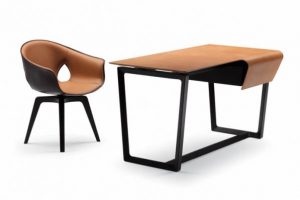 Modern office furniture set from Italian designer Roberto Lazzeroni includes a writing table in black and ginger brown colors and a chair that adds the charm of retro furniture to office decor. The modern  office furniture pieces are created for Poltrona Frau, an Italian furniture manufacture…

Elegant gray color schemes, functional bathroom accessories and simple decorating ideas create comfortable masculine bathroom interior that feels tranquil and relaxing.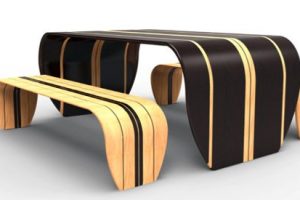 Surfing decorating theme brings adventurous mood into modern furniture design. Surf-ace table and benches by English design studio Duffy London translate the visual language into functional dining furniture. Made of beautiful balsa wood surfboards are transformed into dining furniture, emphasizing the aesthetic and fine forms. The…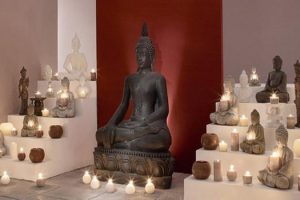 Ethnic interior decorating ideas give wonderful inspirations for designing unique rooms. The Serenity interior decorating trend brings exotic accents into spring and summer homes and blends them with comfortable furniture, natural home fabrics, exotic accessories, handmade home decorations and neutral colors. Perfect for modern bedroom decor,…