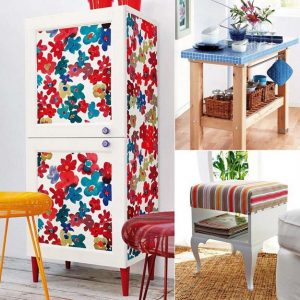 Simple furniture restoration and decoration ideas help transform a piece of furniture cheaply and creating beautiful home furnishings for your home interior decorating or to sell. It gets expensive to buy new furniture There are many cheap and easy alternative ways to save money or make money by restoring old wood furniture pieces.
Almost every furniture piece can be restored and beautified by stylish paint techniques or new upholstery fabrics. Sanding furniture and reviving it with a coat of varnish or stain, painting or stenciling can give your old furniture a new look. Restoration and furniture decoration ideas offer a unique type of recycling and upcycling that can personalize interior decorating and create sensational home interiors with restored room furniture in modern or vintage style.
Restoration and furniture decoration include stripping old finishes from wood furniture and changing upholstery fabrics, painting, sanding or repairing and even rebuilding broken or antique furniture pieces. There are many techniques that you will learn while restoring and decorating your furniture items. Researching restoration techniques and furniture decoration ideas online will give you useful tips and educate you.
Restoration and furniture decoration ideas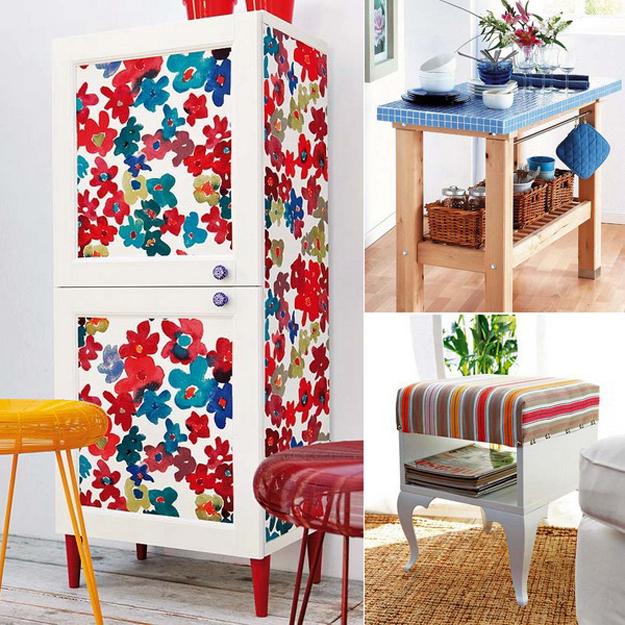 Stripping off the old paint and refinishing the wood to its original state is  the easiest way to upgrade your old furniture pieces. By stripping old furniture paint to the natural wood allows to create smooth surfaces which can be sanded, polished, painted, stenciled and varnished for designing a completely new look.
To restore your old wood furniture pieces you need a paint stripper, a pair of rubber gloves, an old paint brush, a scraper and sand paper fine to medium grade. Paint stripping by hand, using a chemical paint stripper is a quick way that gives great results and adds an extra luster to the bare wood.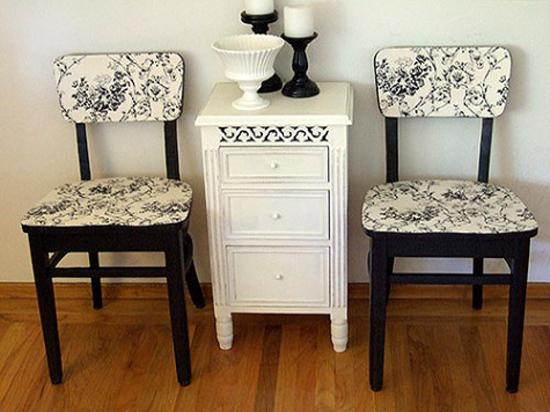 French polish can be removed quite easily with methylated spirits, wiped on surfaces generously and left for a few minutes. When the polish has softened, scrape it off with a scraper then with fine wire wool soaked in Methylated spirits. Wax polish can be removed with fine steel wool soaked with turpentine.
Wooden furniture decoration with stencils, 15 furniture painting ideas
Blackboard paint, modern furniture decoration in black and white colors
Varnished and lacquered finishes can be removed with a scraper working along the grain. Polyurethane varnishes can be removed with a paint stripper. Cellulose-based varnishes can be removed by paint stripper, acetone, cellulose thinners, ammonia caustic soda, or turpentine.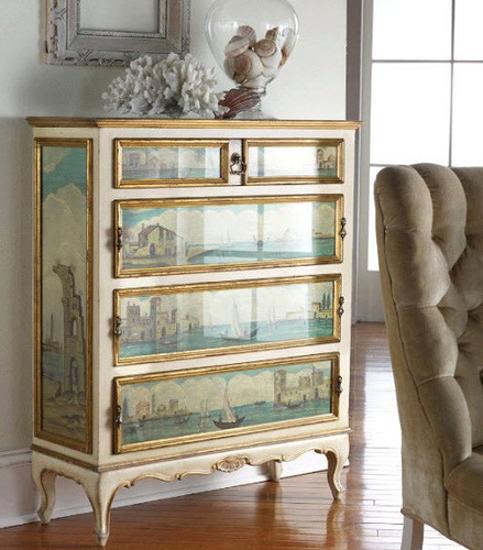 There is a variety of natural wood colors available as well as clear all matt or gloss finish. Apply the varnish directly to the sanded wood with a brush as the varnish must be applied in coats. It is a good idea with the first coat to dilute with spirit so that it soaks in and seals the wood. After each varnish coat let ir dry and rub lightly with a fine sand paper.
Bright vintage furniture blending vivid paint colors and crafty furniture decoration
Creative furniture decorating with fabric for quick makeover
Wax polish can be used either by itself or in combination with polyurethane as an alternate finish. Pure beeswax, turpentine, cheese grater and a glass jar are all you need to restore the look of your furniture.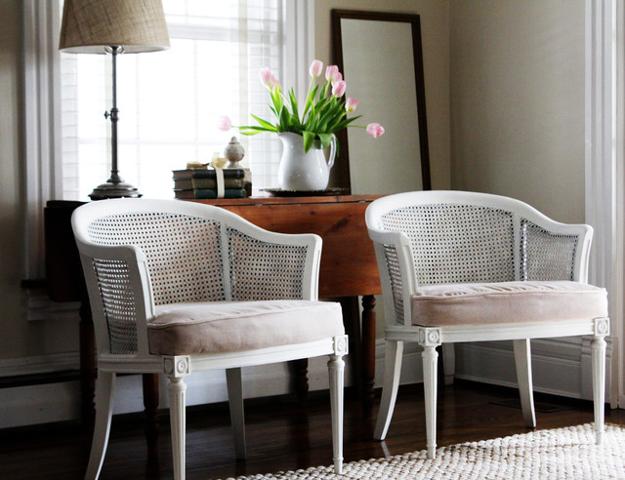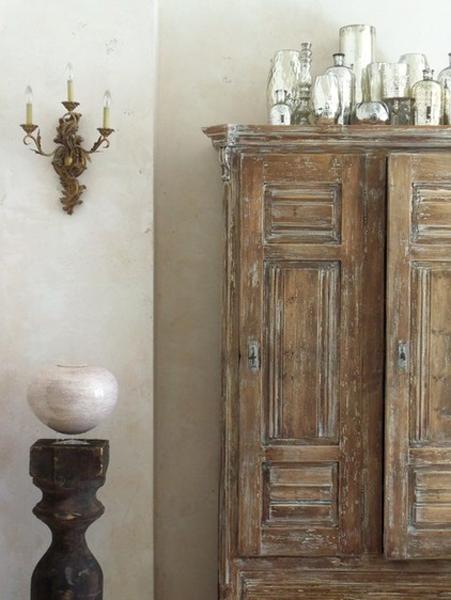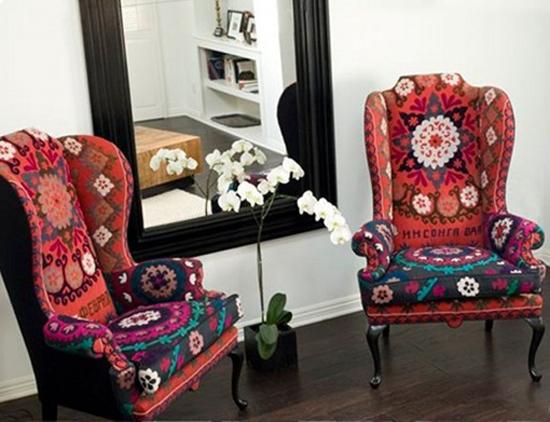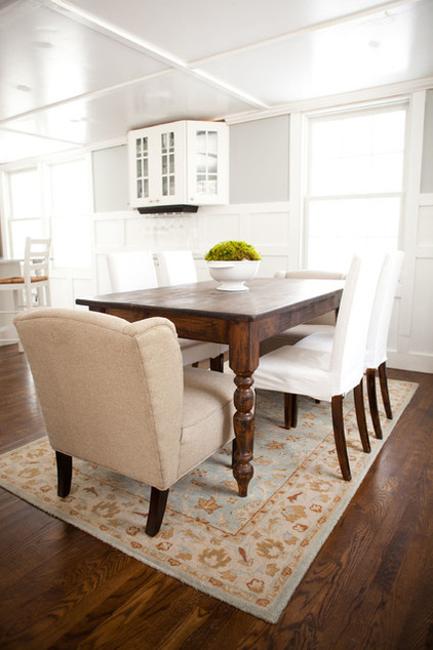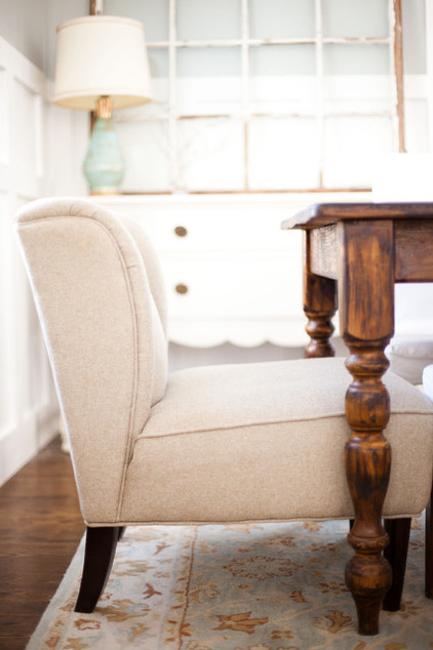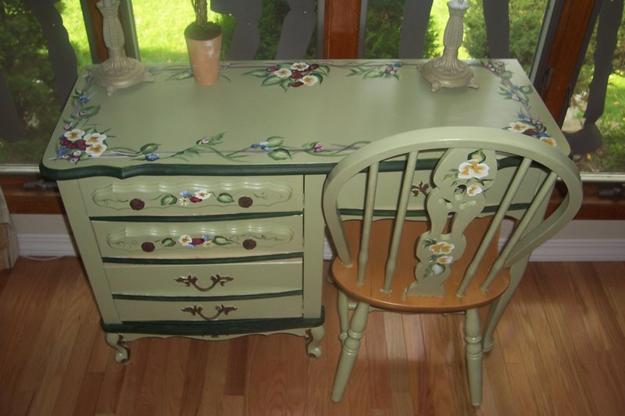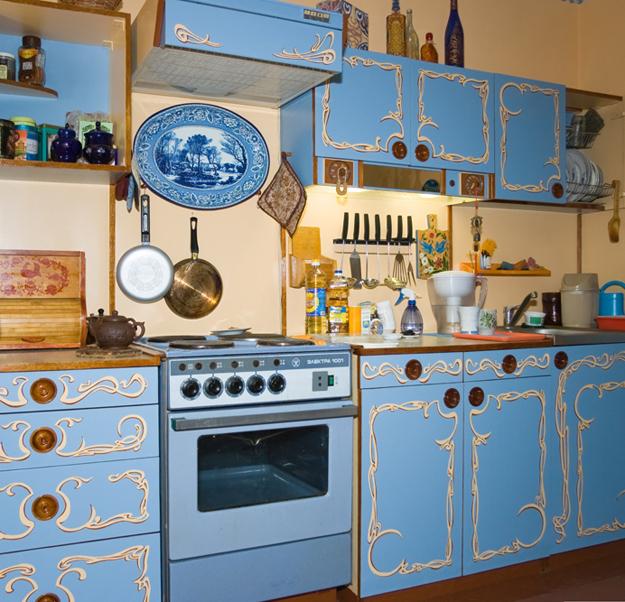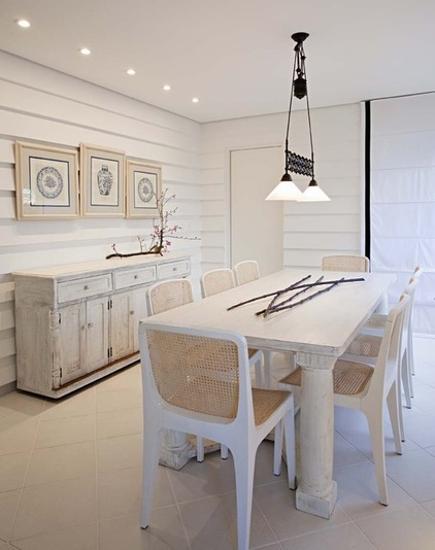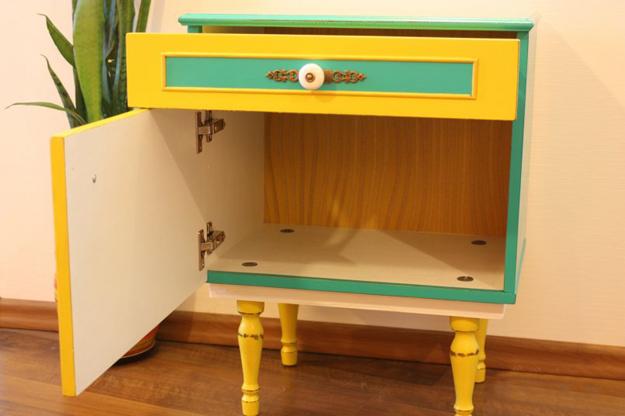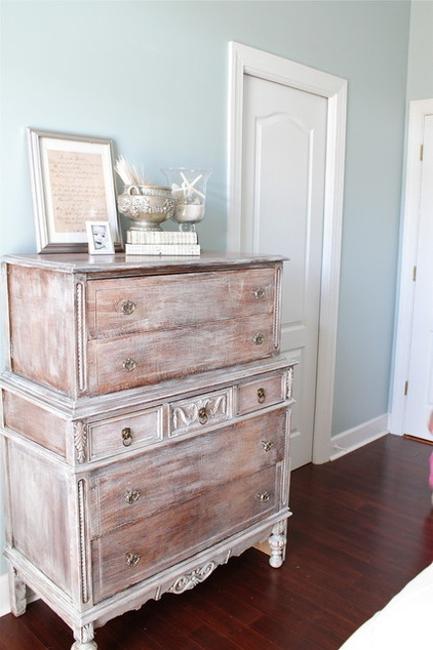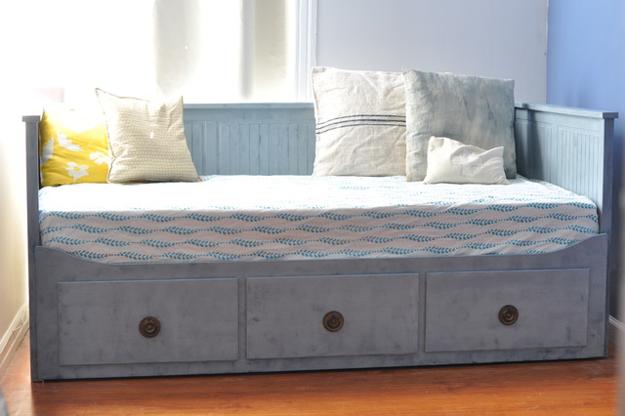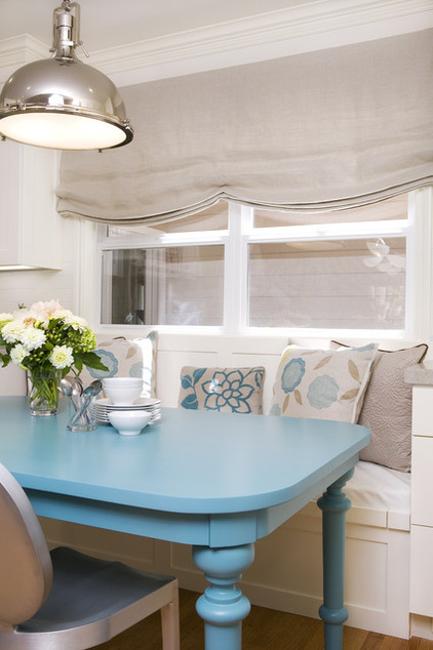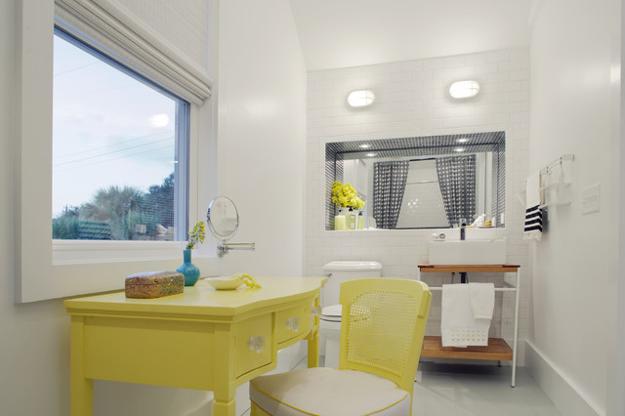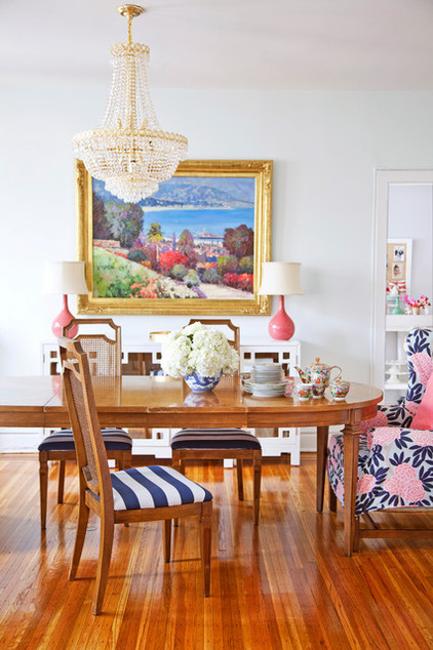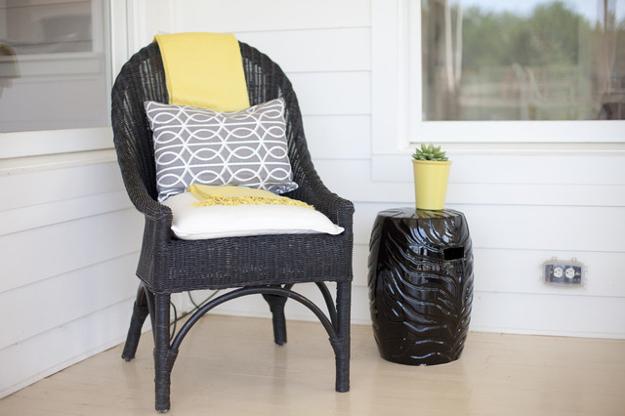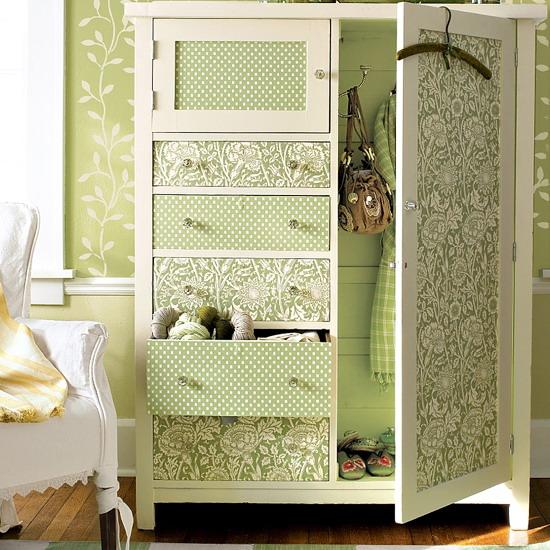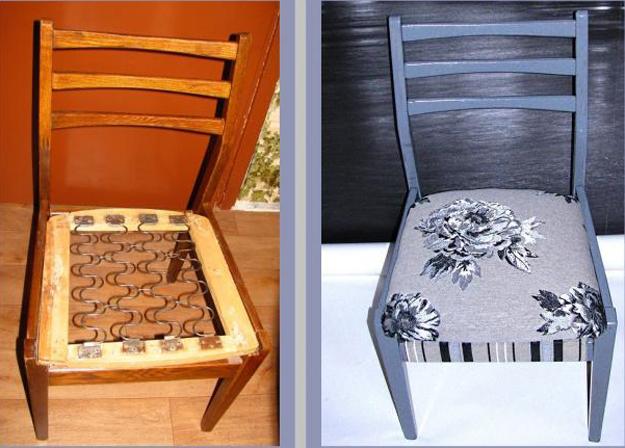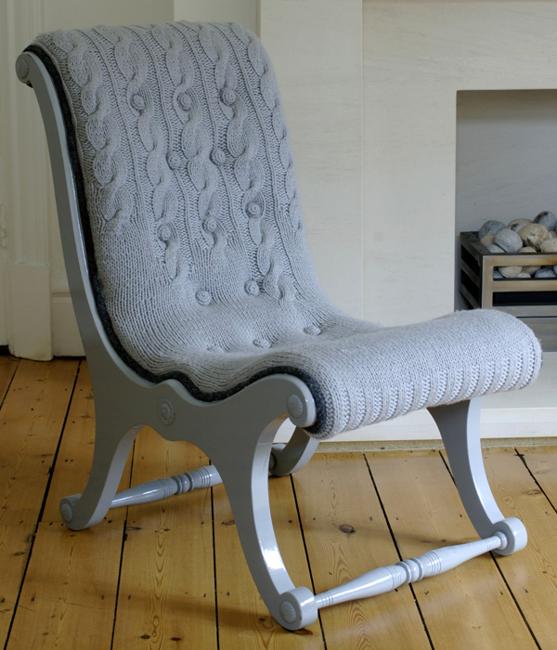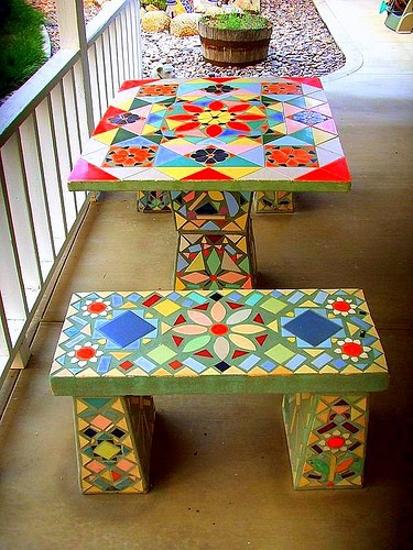 Posted: 09.07.2013 by Decor4all