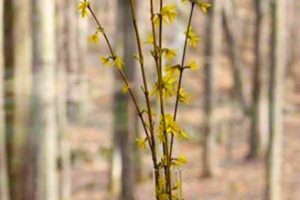 Natural materials, like branches and thin logs, are perfect for making beautiful coasters. Branch coasters add a unique texture to tablescapes and help recycle wood in style. You can cut, sand, paint, and seal wood slices or buy ready-to-use coaster designs. They all add chic and…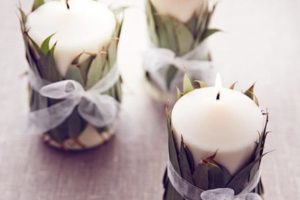 Creating candles centerpieces is the art of changing the mood in the room. Candles have been used for centuries, and these home decorations are one of the most common magic accents in existence. Candles centerpieces not only decorate interiors and yards. They allow focusing your energy…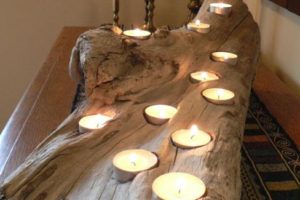 Candles' glow is associated with the home's warmth and romantic atmosphere. When we are stuck at home, we need to make room decorating as enjoyable as possible. Candles allow taking it a step further that transports us to our favorite places. Candles are beautiful and romantic….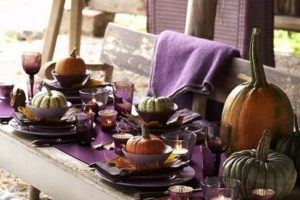 Setting an outdoor Thanksgiving table is a great idea if you live in a climate that allows for dining outdoors in fall. Picnic-style Thanksgiving lunch and dinner are fantastic opportunities to gather with family and friends and enjoy the beautiful autumn season. Spectacular fall colors, the…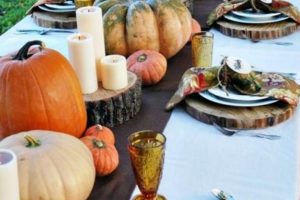 Candles centerpieces, mixed with fall leaves, autumn flowers, fresh fruits, or seasonal vegetables, make ideal table decorations for Thanksgiving and fall events. Candles are perfect accents. They are warm and versatile, suitable for any occasion. Create unique candles decorations blending natural textures into your Thanksgiving setting,…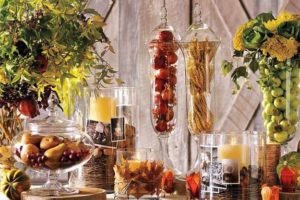 Thanksgiving table decoration with fall leaves, autumn flowers, edible herbs, and small houseplants is quick and easy. From cooking the turkey to baking pies and cookies, you need time to prepare delicious meals and desserts for Thanksgiving. Floral arrangements make time-saving, beautiful table decorations, and centerpieces…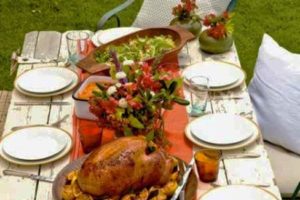 Here are beautiful centerpiece ideas for Thanksgiving table decoration. Plates and napkins with turkey images, embroidery, figurines, and roasted turkeys make perfect table centerpieces. Burlap table runners, vegetables, pumpkins, and decorative candles add a country home vibe to your fall holiday decor and bring the authentic…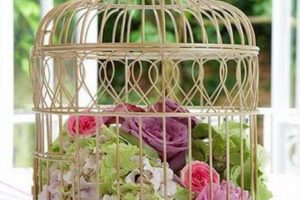 Birdcages make perfect table decorations. Decorated with beautiful flowers or houseplants birdcage designs add a romantic vibe to any table setting. Perfect for wedding and holiday events, birdcage table centerpieces look colorful, vibrant, festive, and stylish. There are many attractive painting ideas for decorating a birdcage….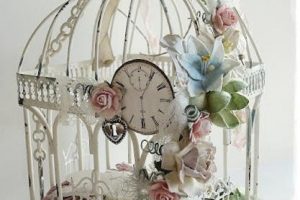 Unique vintage decor with antique birdcages and beautiful flowers look romantic and chic. Painted vintage birdcages, flowering plants and vintage decor items create fabulous home decorations and table centerpieces that have unique vintage charm. Decor4all shares a collection of creative home decorating ideas with old birdcages…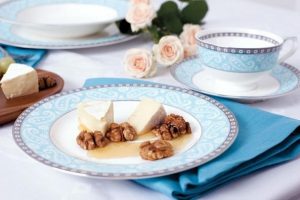 Modern trends in decorating holiday tables bring simple elegance and classy chic, blending creativity and organic feel into beautiful table setting. Casually comfortable and table setting with fine china tableware, silverware and utensils on a table blends the beauty and practical convenience, creating a welcoming and…