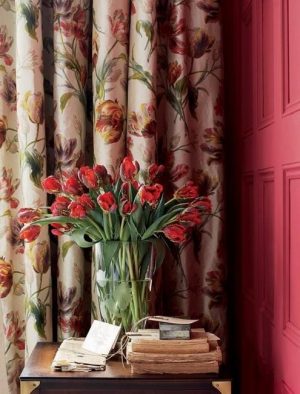 Interior decorating with home fabrics and textile can magnify the beauty of your room decor and bring harmony into your home. Selecting room colors and color combinations for your home fabrics is one of the most important parts of creating balanced, stylish and pleasant home interiors.
Curtain fabrics, upholstery fabrics, bedding fabrics, decorative cushions and blankets add various hues to room colors, creating complimenting, contrasting or monochromatic interior decorating color schemes that can emphasize and enrich your room decorating ideas. Keep in mind that room colors should be repeated in wall decor, furniture upholstery or decor accessories at least twice. For example, window curtains made of green fabric will look great with a floor carpet, bedding fabrics or a decorative vase in green colors.
If you choose a solid color curtain fabric, you can add other decor items, furniture upholstery fabrics or decoration patterns in similar color tones to create harmonious interior decorating color scheme for your home. You can use curtain fabrics and bedding fabrics in monochromatic colors with matching decorations patterns and plain walls in neutral colors. If your wall design is bright and vibrant, it is nice to add curtains and bedding fabrics in colors that harmoniously blend with your wall painting ideas or wallpaper patterns.
Latest trends in home decorating fabrics for creating modern interiors
Selecting home fabrics for harmonious interior decorating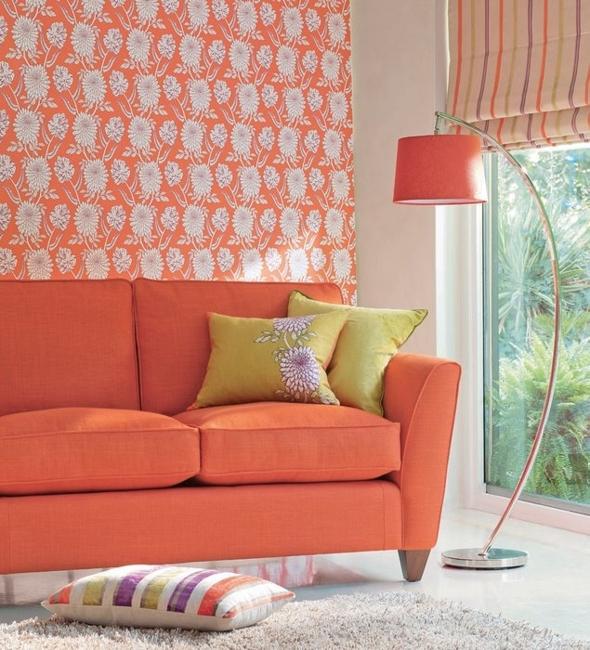 Room decorating ideas that combine curtain fabrics, room furniture upholstery or bedding fabrics in similar colors look very elegant and pleasant. Home fabrics in light colors and textiles look light and add to a spacious feel of your room decor. Decorating fabrics in dark colors make a room look cozy and comfortable.
The second thing you should pay attention to is your room decor style. You need to complement your interior decorating with home fabrics and textiles instead of creating conflicting color schemes.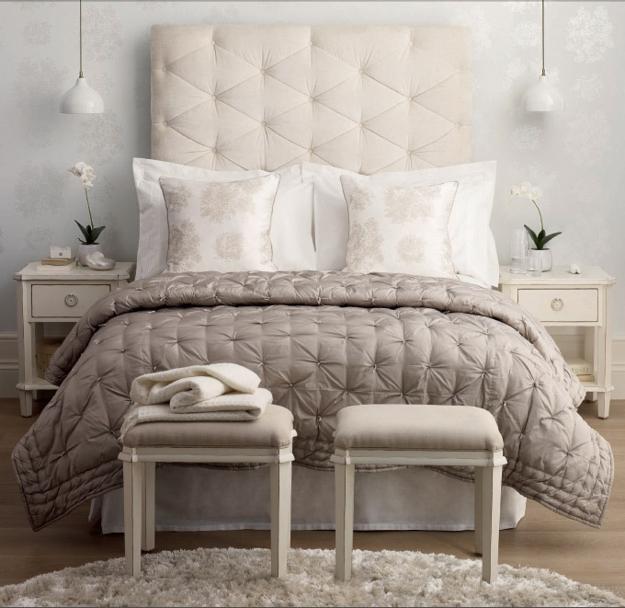 Your bright and dynamic room decor with lots of vivid colors and smooth surfaces will look gorgeous with light home fabrics. Organza and silk, semi transparent home fabrics and rain curtains in light neutral colors are excellent for your colorful interior decorating.
Modern wallpaper and home fabrics inspired by Central Asian trends in interior decorating
Modern interior decorating with home fabrics in light pastel colors
Classic interior decorating calls for elegant and warm color shades, wood furniture and classy decor accessories. Beautiful bedding fabrics or curtain fabric prints in gentle color tones or stripes in calming colors are wonderful for classic room decor. Silk, velvet or other similar home fabrics look fantastic in classic home interiors.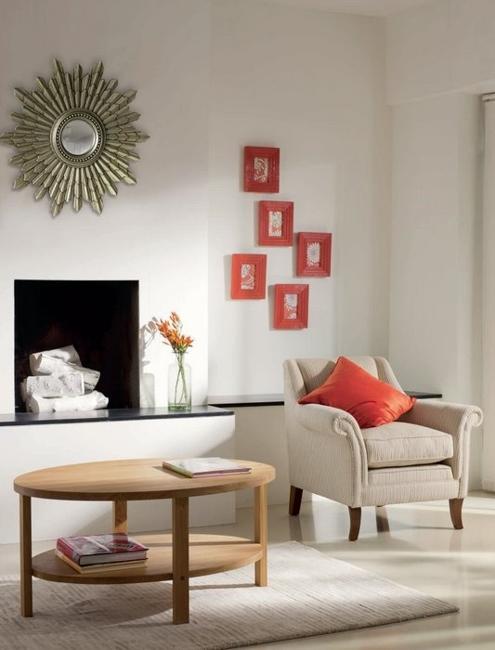 Home fabrics and textiles are fascinating home decorations that bring texture and color into interior decorating, and create bold accents or relaxing background for displaying unique furniture pieces and decor accessories.
Colorful home fabrics and modern room decor ideas
Modern home fabrics and textiles for functional interior decorating
Textiles and decorating fabrics that are beautiful and elegant attractively compliment your room decor and magnify its beauty turning home interiors into pleasant and harmonious living spaces. Floor rugs and window curtains, blankets and decorative pillows, floor mats and lamp shades, bedding fabrics and towels can create fascinating and stylish room decor, and bring peaceful and inviting atmosphere into your home.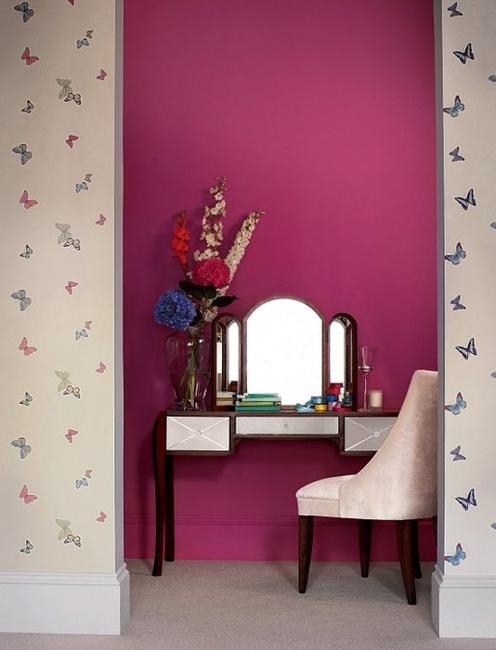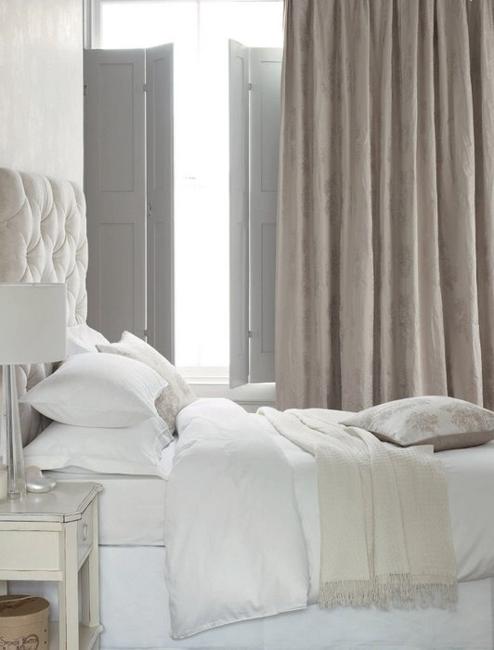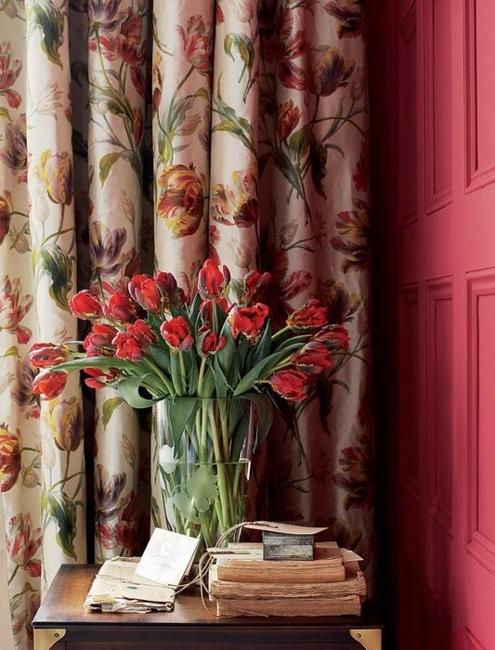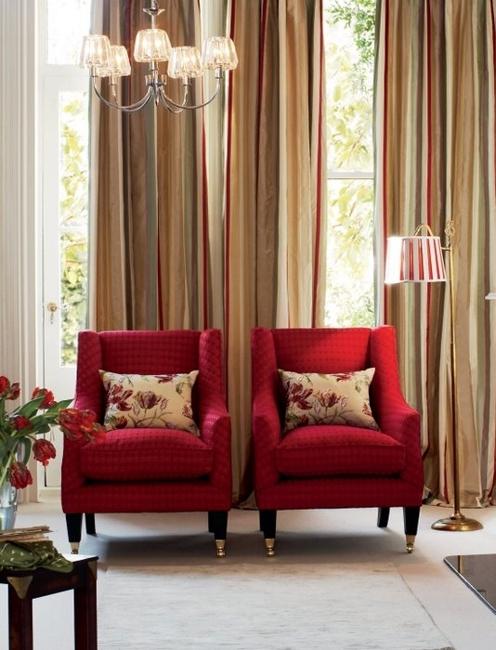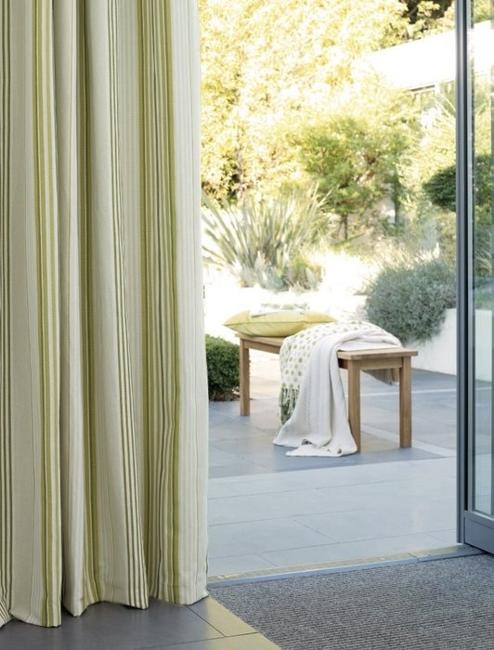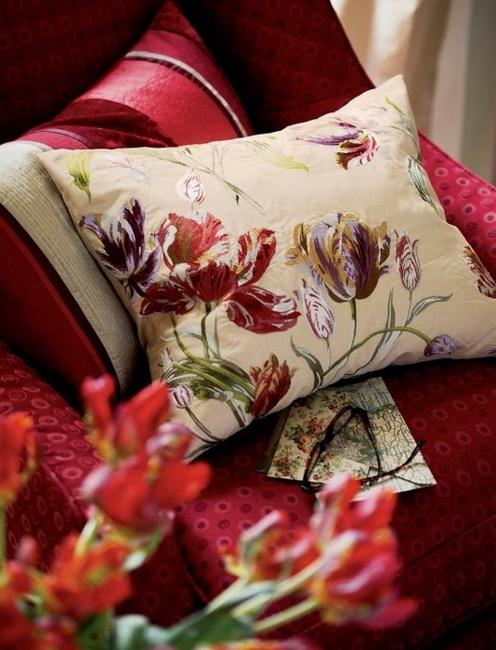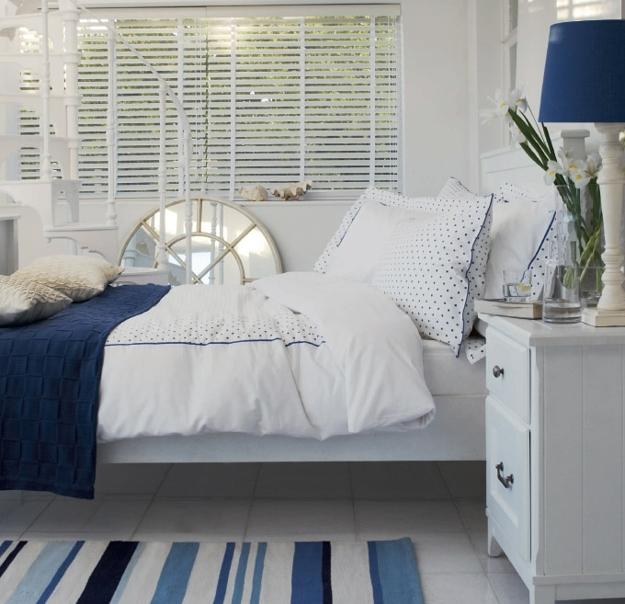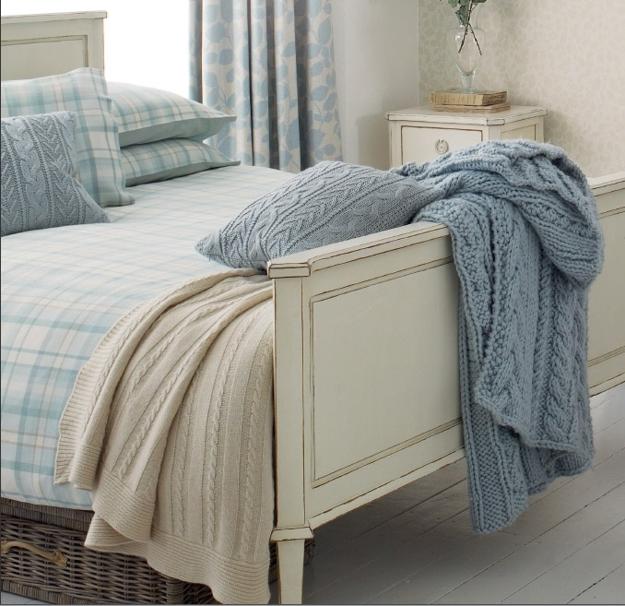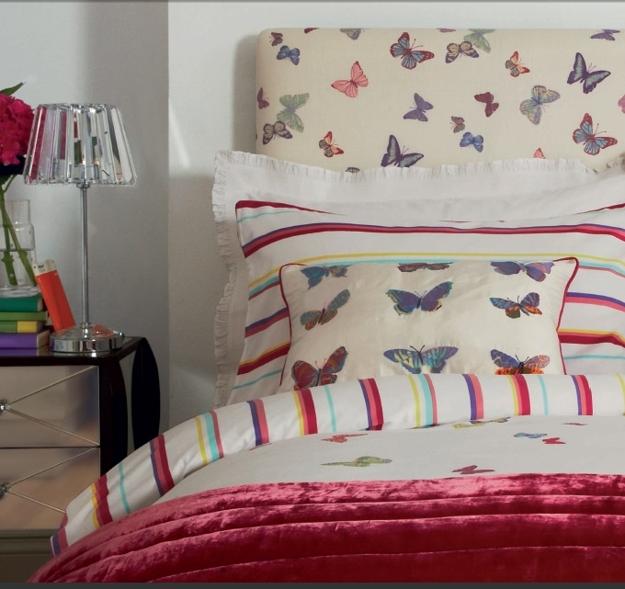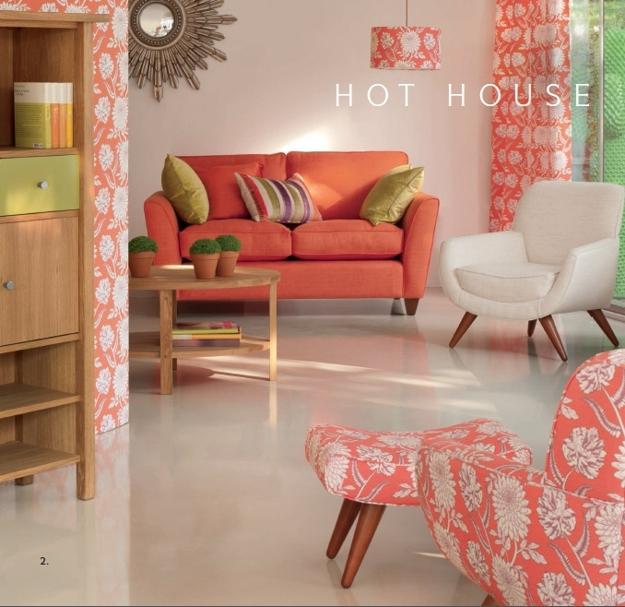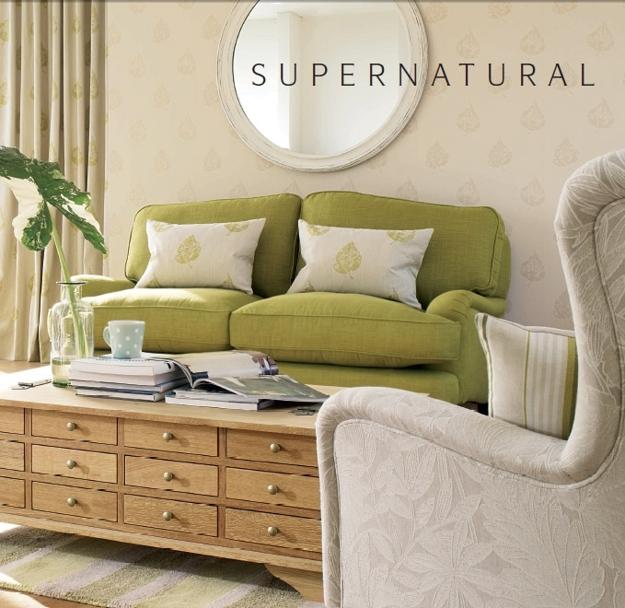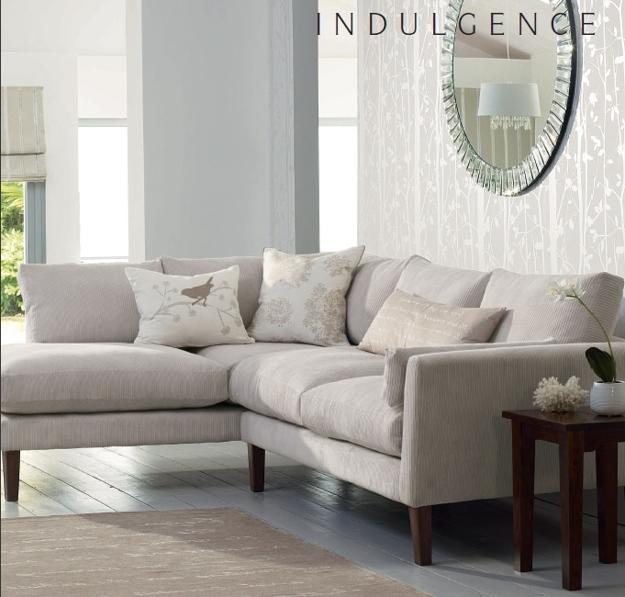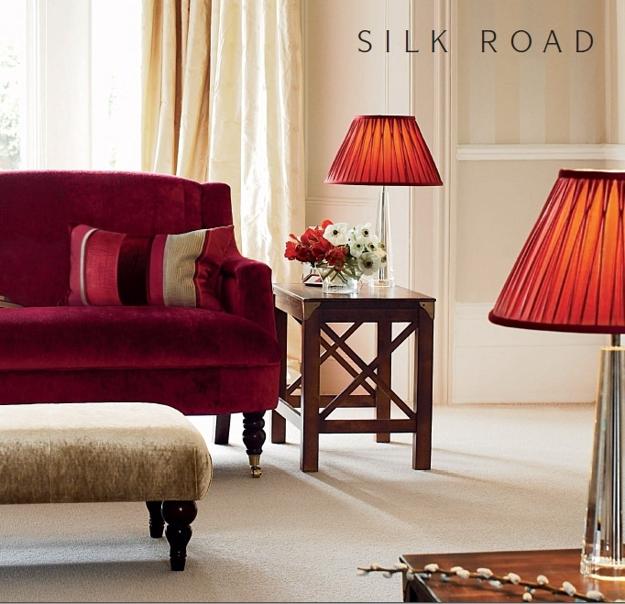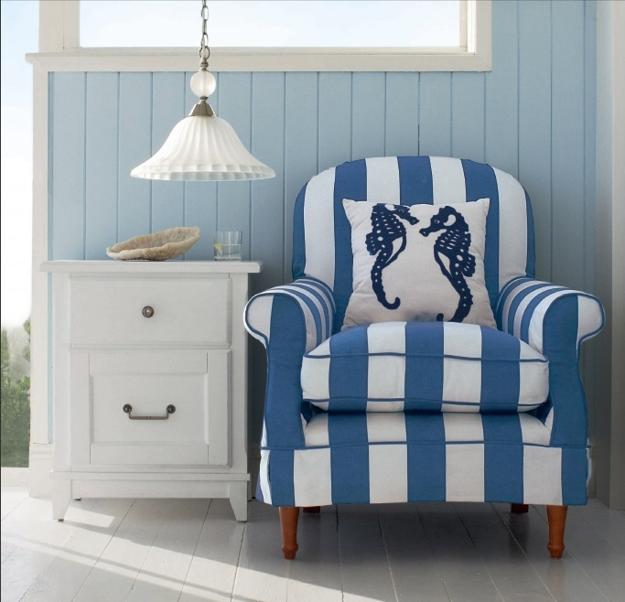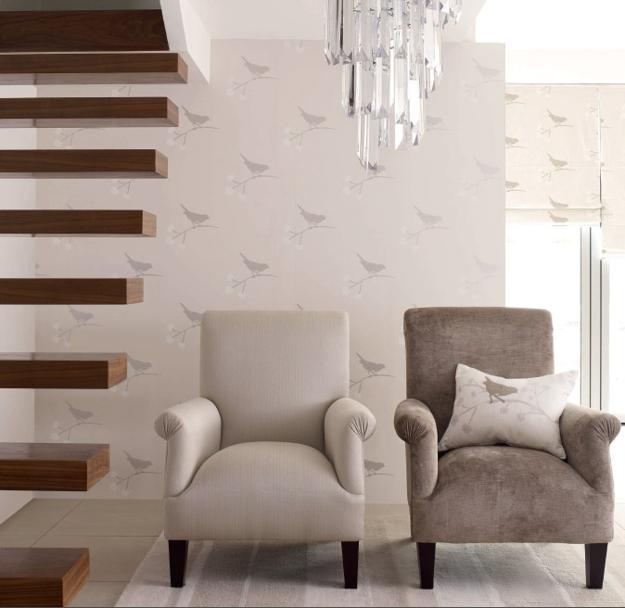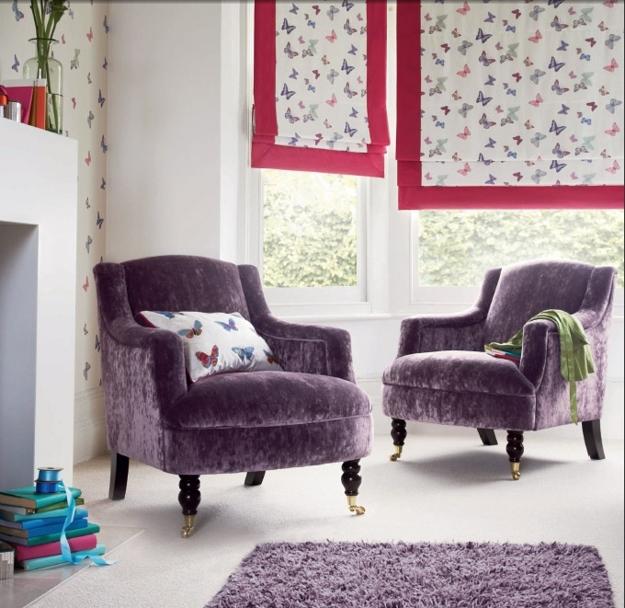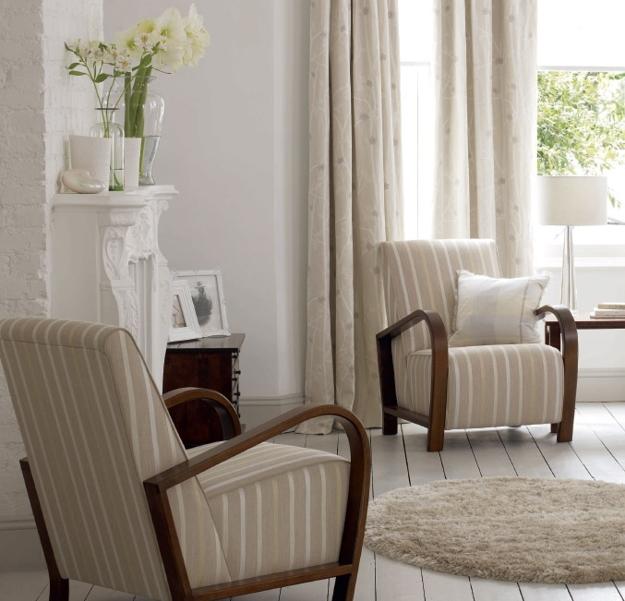 Posted: 18.11.2013 by Decor4all