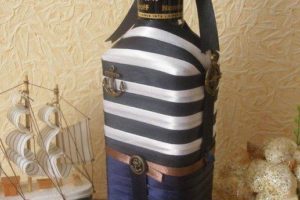 Decorated bottles are perfect Father's Day gift ideas for drinkers. Uniquely embellished bottles with handmade decorations are a creative way to brighten up a special occasion or give a unique gift to your husband or father on this special day. If you have an empty bottle…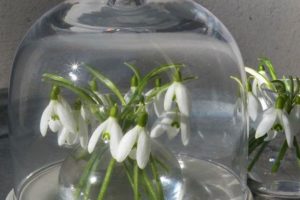 Unusual glass vessels add more beauty to fresh flower arrangements. Anything made of clear glass can work as original vase for fresh flowers. Glass items come in natural, elegant beauty that can sparkle with life and jazz up beautiful flower arrangements. Glass and fresh florals brighten…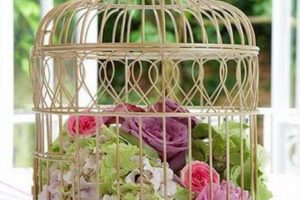 Birdcages make perfect table decorations. Decorated with beautiful flowers or houseplants birdcage designs add a romantic vibe to any table setting. Perfect for wedding and holiday events, birdcage table centerpieces look colorful, vibrant, festive, and stylish. There are many attractive painting ideas for decorating a birdcage….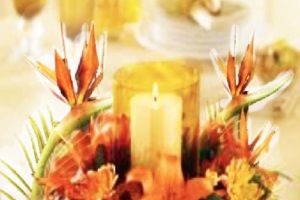 Candle centerpieces combined with fall leaves make bright, beautiful table decorations in fall. Orange silk ribbons, colorful autumn leaves, and the soft glow of candles centerpieces beautify Thanksgiving decorating and create a peaceful, warm, and relaxing atmosphere for the fall holiday. Thanksgiving decorating with fall leaves…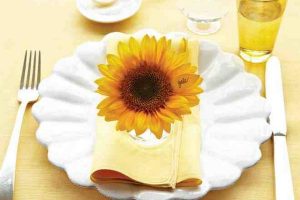 Sunflowers table centerpieces look bright and warm. Sunflowers are fantastic and cheap home decorations that add festive and relaxing feel to home interiors and outdoor rooms, brighten up table centerpieces and create colorful and optimistic home decor. Sunflowers are not only beautiful flowers to look at,…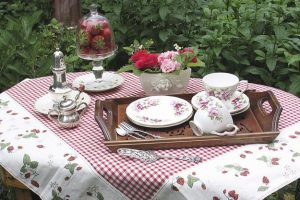 The art of table decor for a summer tea party or a romantic dinner is fascinating, offering beautiful table setting ideas and creative ways of using decorative fabrics, beautiful flowers, and classic or modern tableware sets. Decor4all shares a collection of attractive, simply elegant table decor…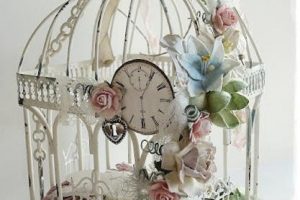 Unique vintage decor with antique birdcages and beautiful flowers look romantic and chic. Painted vintage birdcages, flowering plants and vintage decor items create fabulous home decorations and table centerpieces that have unique vintage charm. Decor4all shares a collection of creative home decorating ideas with old birdcages…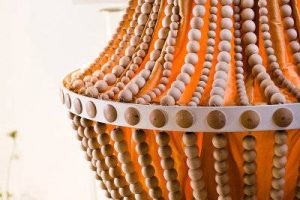 Interior decorating with wooden beads and decorative balls is fun. Wooden beads and balls offer many interesting and creative, contemporary and traditional wood crafts, folk art and hand-carved furniture or decor accessories that amplify the natural feel and beauty of the natural material. Unusual or familiar…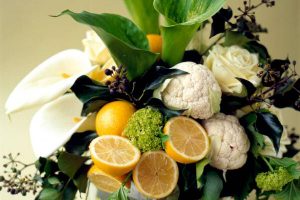 Beautiful floral arrangements make perfect table centerpieces, home decorations and gifts. No matter what the occasion is, a colorful floral arrangement with lemons will fill the room with aroma and beauty, express your feelings in a special ways and create striking and unique dining table decor….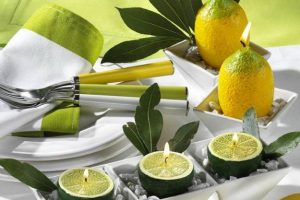 Table decorating with bright yellow and green color combinations inspired by lemons, limes and leaves, look striking, festive and unforgettable. Table decor ideas that blend lemons, limes, green leaves with white tablecloth, napkins and plates are easy, but beautiful and elegant. Decor4all shares creative and modern…