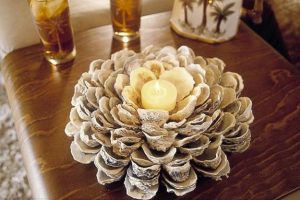 A variety of unique and rare sea shells offers great ideas for creative sea shell crafts and table centerpiece ideas for any occasion or everyday life. Seashells are a beautiful natural material that create fabulous table decorations and centerpieces which are easy to incorporate into holiday…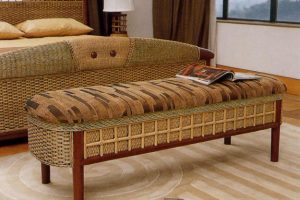 Interior decorating with rattan furniture is modern, relaxing and eco friendly. Here is a collection of great interior decorating ideas that can inspire you to use rattan furniture for your home interiors, creating light and stylish room decor with beautiful and eco friendly furniture that add…

One wall decoration with modern wallpaper in bright colors, combined with painting three walls white or light cream color, and colorful bedroom decor accessories, are stylish bedroom decorating ideas that create personal, interesting and modern interior design.

Black-n-white wallpaper looks great with white paint and bedroom decor accessories in soft pink, purple, yellow, blue and green colors, offering tranquil, relaxing and peaceful bedroom decorating.
Contemporary home decor fabrics, made of natural and eco friendly fibers, offer geometric and floral fabric patterns for modern interior design, blending old traditions with high-tech techniques, creating new textures and color combinations.

Painting walls white and creating attractive one wall decoration are modern interior decorating trend that add more color and interest to home interiors. Modern bedroom decorating ideas, that include beautiful wallpapers in soft colors are perfect for spacious and fresh rooms.