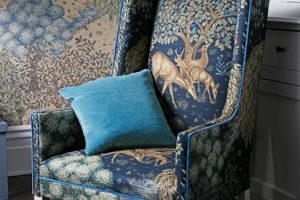 Beautiful home fabrics created by English artist and designer William Morris this year looks glorious and classic. Morris & Co decided to launch a new series of decorating fabrics and modern wallpaper patterns which offer fantastic opportunities to add English classic style to any room decorating….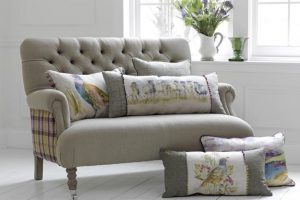 Unlike most other decorating styles, the classic style of English country homes uses many different colors, textures and decorative patterns that support cottage style decor ideas, comfortable and simple interior decorating concepts and allow to achieve a cozy, welcoming and pleasant look in almost any home….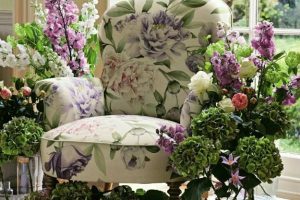 Beautiful wallpapers and upholstery fabrics with floral designs are timelessly modern trends in decorating that help create romantic, stylish and very attractive interiors in classy vintage style. New wallpapers and upholstery fabrics offer fabulous collections of decorating materials. Decor4all shares interior decorating ideas from Zoffany. Woodville…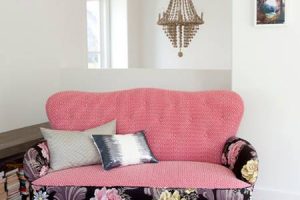 It is easy to match decor colors and home furnishings with colorful, floral, geometric or abstract patterns and bright fabric prints. Blending these furniture and decor accessories with home furnishings in plain colors that match your home decor colors and adding neutral colors to your interior…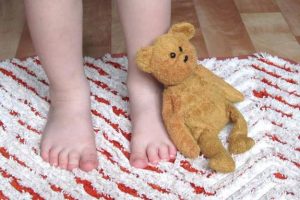 Chenille fabrics are soft and beautiful, ideal for bedroom decorating, kids rooms and bathrooms. Chenille makes bedspread, decorative pillows, furniture upholstery fabrics, bath robes and towels look textured, very interesting and attractive. Chenille fabrics are popular for its softness, unusual appearance, beautiful texture and romantic feel…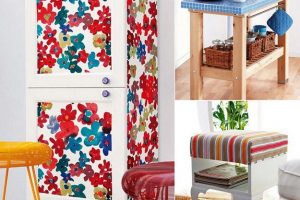 Simple furniture restoration and decoration ideas help transform a piece of furniture cheaply and creating beautiful home furnishings for your home interior decorating or to sell. It gets expensive to buy new furniture There are many cheap and easy alternative ways to save money or make…

Decorative fabrics and textiles define living room colors. Modern decorative fabrics and textiles, window curtains, decorative cushions, wall tapestry decorations and lamp shades, floor rugs and decorative throw and pillows, living room furniture upholstery fabric or sofa and chairs fabric covers, combined with matching wall paint…

House decor with ikat patterns in bright or soft colors is one of interesting modern interior design trends. Ikat is beautiful silk or cotton fabric from Asia. Traditional bright and vibrant exotic ikat patterns differ from village to village. Each strand is individually dyed and than…
Contemporary home decor fabrics, made of natural and eco friendly fibers, offer geometric and floral fabric patterns for modern interior design, blending old traditions with high-tech techniques, creating new textures and color combinations.