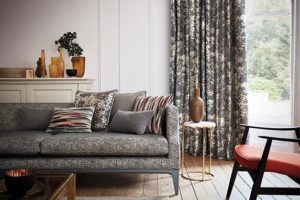 Beautiful home textiles inspired by autumn bring warm textures and colors into fall rooms. The season gives inspirations and surprises with unique color combinations. If you are looking for a wall paint color or upholstery fabrics, here is the collection of home furnishings perfect for fall…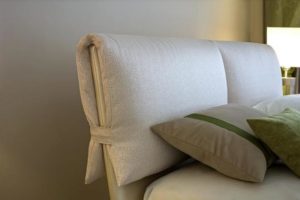 Removable bed headboards are excellent for bedroom decorating in fall, winter, and early spring. Soft bed headboard ideas offer fabulous ways to bring coziness into bedroom decor and make bed warm and beautiful. There are many styles in traditional and creative headboard designs to choose from,…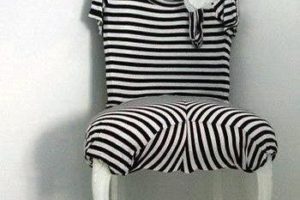 Black and white stripes look bold and bright. Classic and modern furniture with black and white lines add beautiful accents to any room decor. If you are having trouble picking colors for your room decorating or you like strong contrasts, then a chair or a sofa…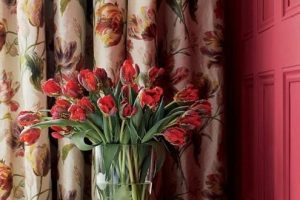 Interior decorating with home fabrics and textile can magnify the beauty of your room decor and bring harmony into your home. Selecting room colors and color combinations for your home fabrics is one of the most important parts of creating balanced, stylish and pleasant home interiors….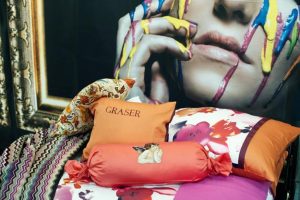 Latest trends in decorating fabrics show beautiful ideas, fantastic textures and stylish colors that turn living spaces into modern interiors. Home textiles and fabrics include gorgeous wall coverings, trendy decoration patterns, traditional embroidery designs and creative fabric prints that define the latest trends in home decorating….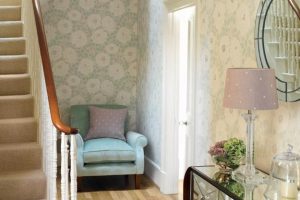 Interior decorating with home fabrics in pastel colors creates relaxing and romantic mood, add stylish accents to room colors and transform home interiors into peaceful retreats. Home furniture upholstery fabrics and home fabrics selected for window curtains, lamp shades, cushions, bedding and throw blankets are very…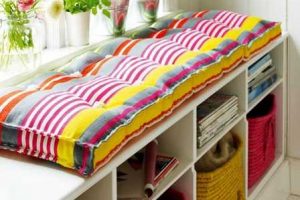 Window seat with soft cushions and beautiful curtains improve interior decorating, adding more functionality and comfort to room decor. Efficiently used small spaces beside windows, building window seats and decorating them with attractive home fabrics add cozy places to rooms and make them inviting and pleasant….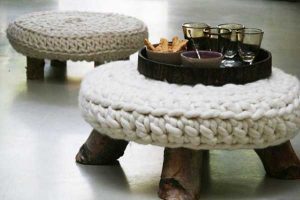 Winter home decorating with knitted furniture and decor items feel cozy and warm. Knitted furniture upholstery fabrics, throws and pillows, floor rugs and storage baskets, vases and even tableware with knitted details are modern interior trends 2013 that celebrate unique handmade designs and creative home decorating…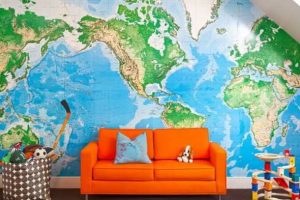 Orange color shades look bright and warm, making objects appear closer and larger. Orange colors and decorating color combinations with white, gray, brown, yellow, blue and green tones are great for visual changing dimensions and balancing rooms proportions, creating cheerful and cozy modern interior decorating. Orange…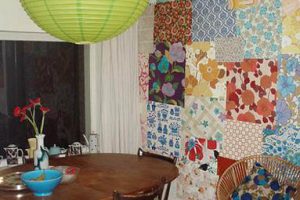 Patchwork fabric patterns inspire modern interior design trends that bring color and creative ideas into modern  room decorating. Wall decor ideas that look like patchwork fabric and furniture upholstery, window curtains and decorative pillows, floor rugs and small room decor accessories are wonderful ways to add…