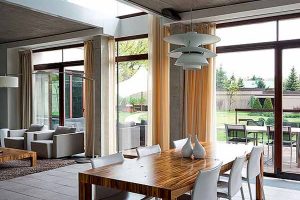 Minimalist style appeared in Europe between the 20s and 40s and got popular in the 40s. Interior design in minimalist style reflected the deficit of building and decorating materials, furniture, decor accessories, lighting fixtures and household items after the World War II. The fundamental principle of…

Tuscan home decorating ideas about nature, food, wine and people. Comfortable and colorful house decorating ideas create unique, welcoming and warm Tuscan decorating style.

Walls with striped wallpaper never look boring. Interesting wall decoration ideas that include stripes wallpaper, paint and floral wallpaper patterns create attractive room decor and relaxing mood of eco interior design style.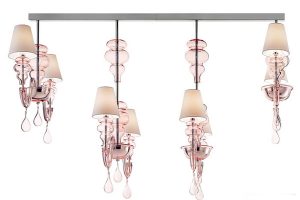 Home lighting fixtures from Barobier&Toso demonstrate new style that make fusion of retro styles and modern lighting design ideas look fresh, innovative and gorgeous. Italian designers offer chandeliers, floor lamps and pendant lights that are unique, elegant, comfortable and very decorative. Home lighting fixtures from Barovier&Toso…
Art Nouveau decor ideas are one of popular interior trends that combine modern art and functionality, beauty and unusual details, creating gorgeous unique home interiors. Italian designers from Francesco Molon and Savio Firmino suggest to decorate the living room with Art Nouveau furniture and decor accessories…

Light blue and green colors, inspired by beautiful surroundings, create airy bedroom decor. Soft colors and comfortable bedroom decorating ideas represent the elegance and simplicity of Tuscan decorating style.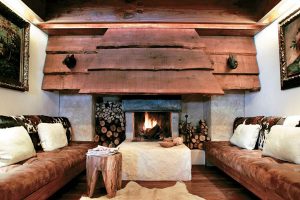 The art of interior decorating around a fireplace is about functionality, comfort and beauty. Traditional fireplaces have transformed into architectural features and home decorations that bring warmth, cosiness and style into modern homes, creating charming sitting areas in living rooms and bedrooms. Beautiful fireplace design can…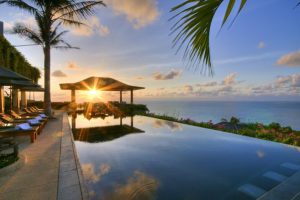 Tropical home decorating ideas inspired by Sew View Villa room decor are a way to create spectacular and exclusive home interiors for luxurious, relaxing and pleasant lifestyle. Beautiful Sea View Villa resort is located in Kamala, Phuket, offering breath taking views and stunning room decor that…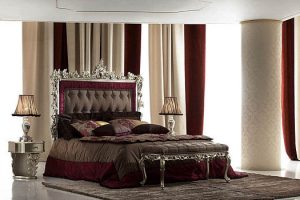 Modern furniture for living room or bedroom by Paolo Lucchetta is impressive, comfortable and luxurious. Baroque decoration is highly ornamental and decorative, adding charming home furnishings and gorgeous furniture decoration details to functional and elegant furniture for living room, bedroom and office interiors. Modern furniture from…

White-blue-red color combination, stars and stripes are modern decorating ideas for patriotic decoration for National holidays in spring and summer, Memorial Day and 4th of July celebration.