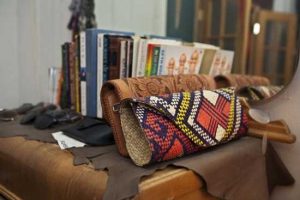 Rocker chic bohemian decor ideas are cool and impressive. Created by a fashion designer these bohemian decor ideas reflect the way the designer lives and feels the world. Colorful, impressive and effortless home decorating style, combined with love for art and decoration patterns, is just her…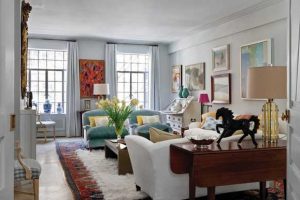 Interior decorating with vintage furniture and decorative accessories is excellent for adding eclectic style to your home or apartment ideas. Spacious and comfortable New York apartment decorating in eclectic style highlights vintage furniture pieces and gives great inspirations for blending modern white decorating ideas with unique…
Eclectic interior decorating is about the fusion of styles, personal touches and unique collections that make modern home decor feel intimate and interesting, exclusive and charming. If you like to collect unusual items and add your collection to eclectic decor in style, then creative ideas from…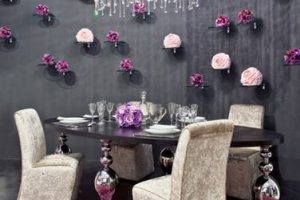 Glamorous dining room decorating ideas bring the eclectic style and luxury into modern home decor. Elegant gray color shades, combined with fascinating purple color tones look gorgeous with soft velvet, silver and crystals, helping achieve that precious, perfectly polished and impressive look for which you are…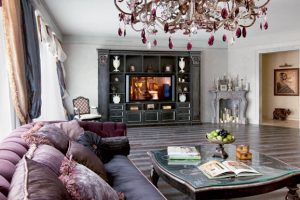 Interior decorating in Eastern Mediterranean style from Russian architectural design studio IntraDesign harmoniously blend Italian luxury and exotic Eastern charm. Moscow apartment decorating ideas add eclectic flavor to glamorous Italian motifs and Eastern Mediterranean home furnishings, creating bright and exclusive home interiors that feel modern and…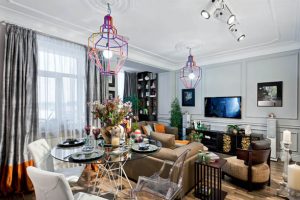 Modern interior design in European eclectic style bring Parisian chic into homes, creating intriguing and romantic rooms that celebrate light, colors, textures and art. Parisian style home decorating is great for apartments and homes with high ceiling and beautiful architectural features, large windows and pretty balconies….

Eclectic interiors look exciting and unique. Various room decorating materials, textures or shapes and similarity in details, theme or colors are decorating ideas that make eclectic style.

Eclectic rooms unite few interior design styles, mixing traditional, playful, formal or contemporary furniture and decorating accessories, patterns, colors and room decor materials.